Summer school for Winona Elementary Schools starts Monday June 5th. Dropoff and breakfast is at the high school. At 12:30 Wildcats can be picked up at the high school.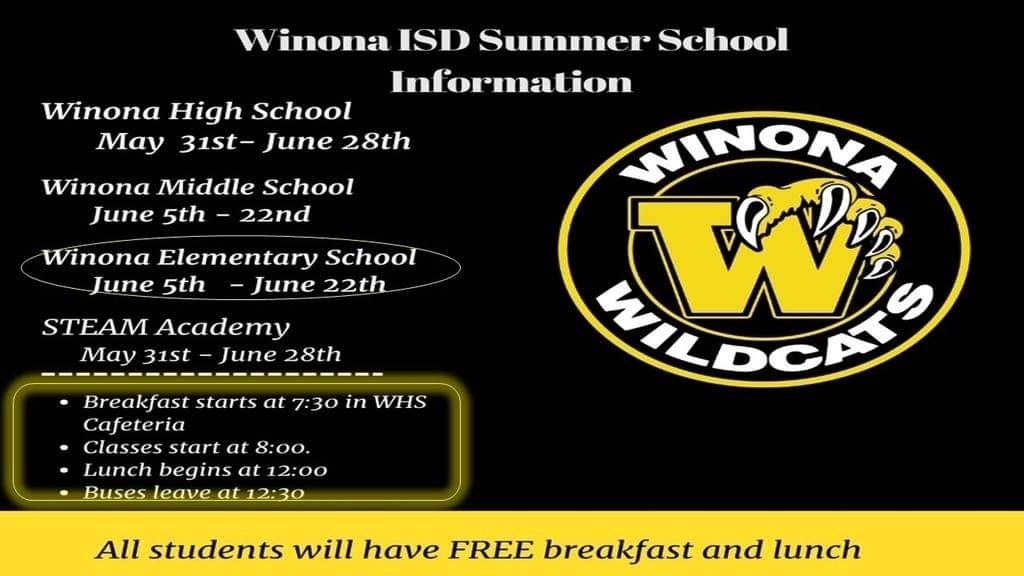 We are excited to see our Winona Elementary Wildcats for summer school next week Monday June 5th--22nd from 8 a.m- 12:30. Dropoffs and pick ups will be at the high school. Breakfast is at 7:30 and students will be bussed over to the Winona Middle School at 8 a.m.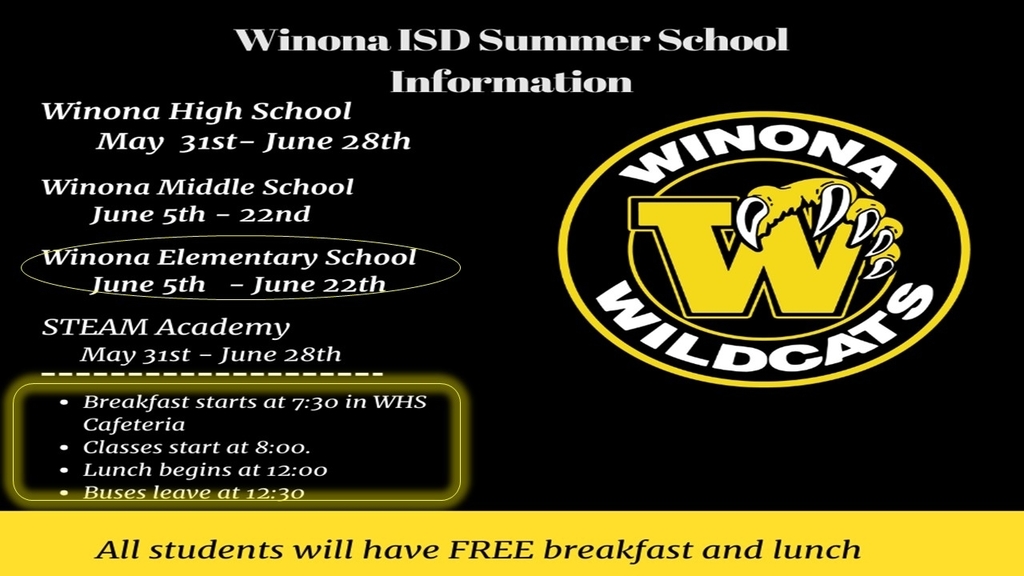 Our Wildcats are finishing strong, and we welcome you to be a part of their strong finish. Below you will find events that will happen in the next dew days of our 2022-2023 school year. WMS 8th grade Tuesday @ 6p.m.--- WHS Auditorium WHS Senior walk Wednesday @ 8:30 a.m.-- Winona ES WES 5th grade completion Wednesday @ 9:45--- Winona ES Cafeteria WMS Awards Ceremony Wednesday @10--Winona MS Gym LAST DAY Wednesday @ 3:40 p.m. WHS Graduation Friday @ 7 p.m. Thanks for your support!!!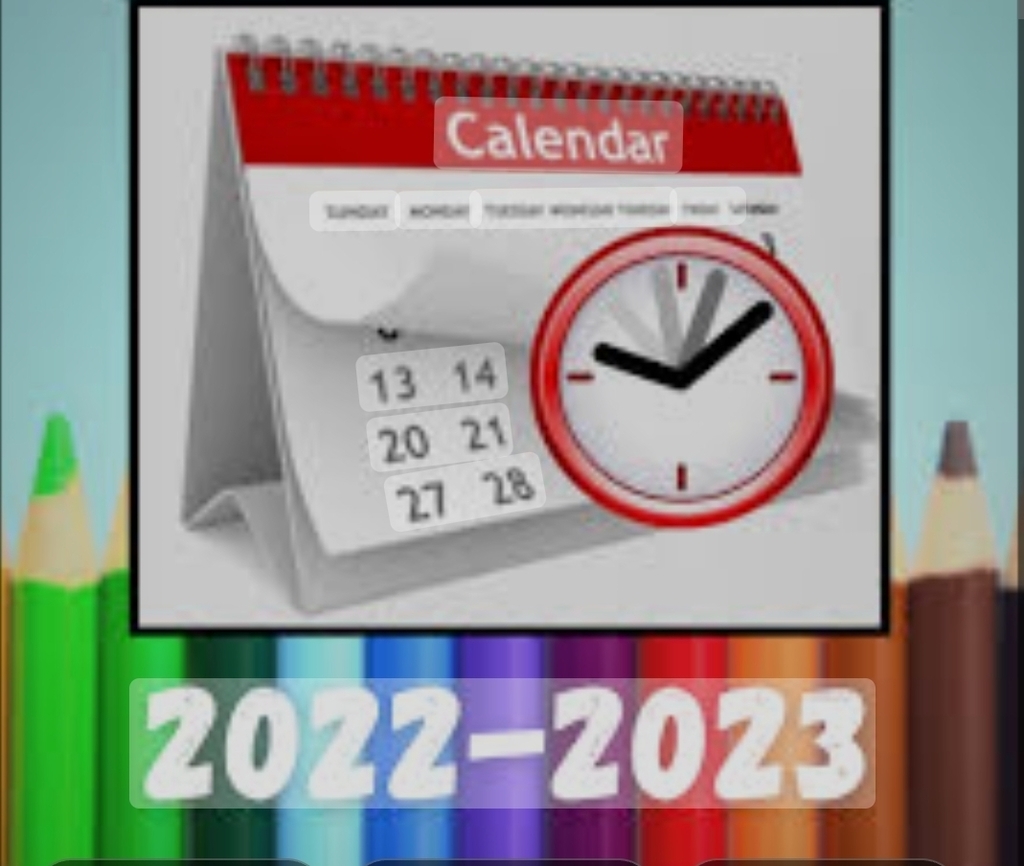 Winona Elementary's field day events have been moved inside due to the weather and we would like to thank our community for being flexible. If you desire to eat with your Wildcat, we have a food truck that is here until 1:30 today.
Due to last night's rain, field day will not be outside. We will have inside events, but it will not be open for visitors since there is limited space. There will be a food truck ifvyou desire to grab a bite. Also, students can purchase Kona Ice. Thanks for your understanding and support of our Wildcats!
Field day is presently scheduled for Tuesday May 16th at the football field for k-2nd starting at 8:30. 3rd -5th rotations will start at 12:00 p.m. Headstart and prekindergarten activities will start at 9 :00 on the playground. If weather changes occur, you will be notified.
We have district officials that will help us determine if our Tuesday field day events will remain outside or be moved to the inside. If they are moved to the gym, it will be an event held during the students regular scheduled PE times. We will be informed shortly.
Winona Elementary Wildcats are ready to make some noise at our upcoming field day this Tuesday May 16, 2023.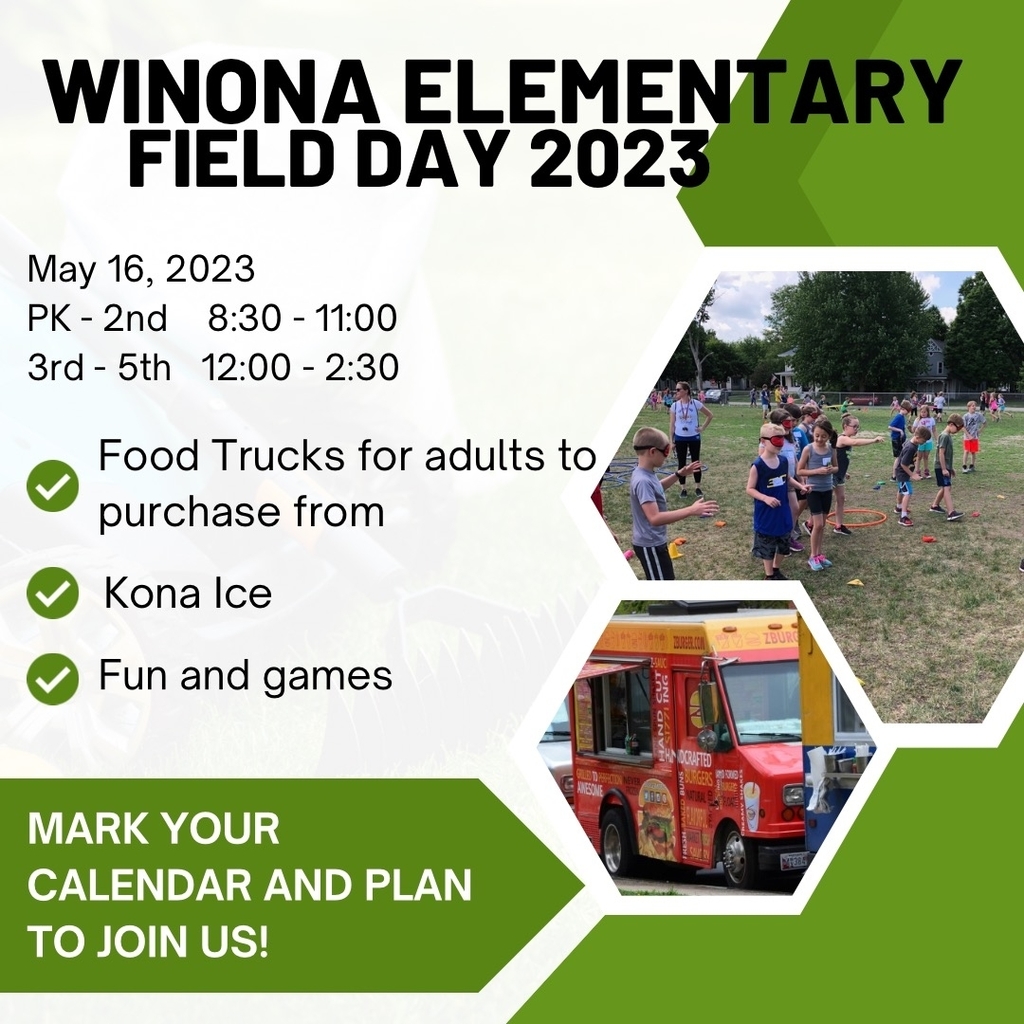 End of the Year Ceremonies for Kindergarten is 5/15 @ 6 p.m. @ the High School. Students must be present at 5:30 promptly. Field day is 5/16 hs-2nd @ 8:30 3rd-5th @ 12 p.m. End of the Year Ceremonies for 5th grade is 5/17 @ 9:45 a.m. @ WES. After school last day- 5/16 LAST DAY OF SCHOOL- 5/17 @ 3:45
Save the date for our Wildcats kindergarten....Monday @ 6 p.m FIELD DAY........Tuesday 5th grade .....Wednesday @ 9:45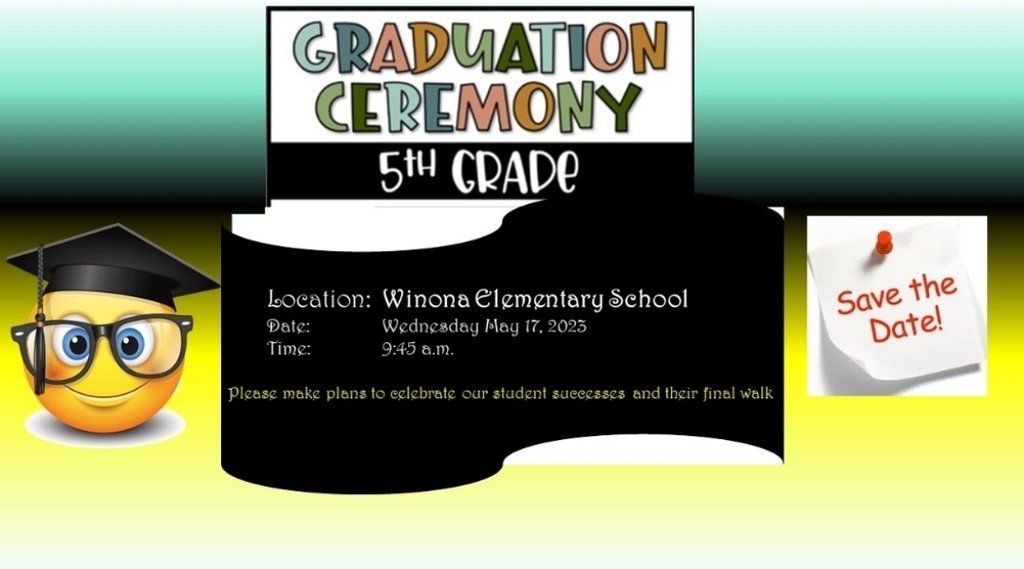 This week we celebrating our daily heroes---- Winona Elementary Teachers and Staff! Feel free to celebrate our teachers and staff each day. Esta semana celebramos a nuestros héroes diarios---- ¡Maestros y personal de la escuela primaria Winona! Siéntase libre de celebrar a nuestros maestros y personal todos los días.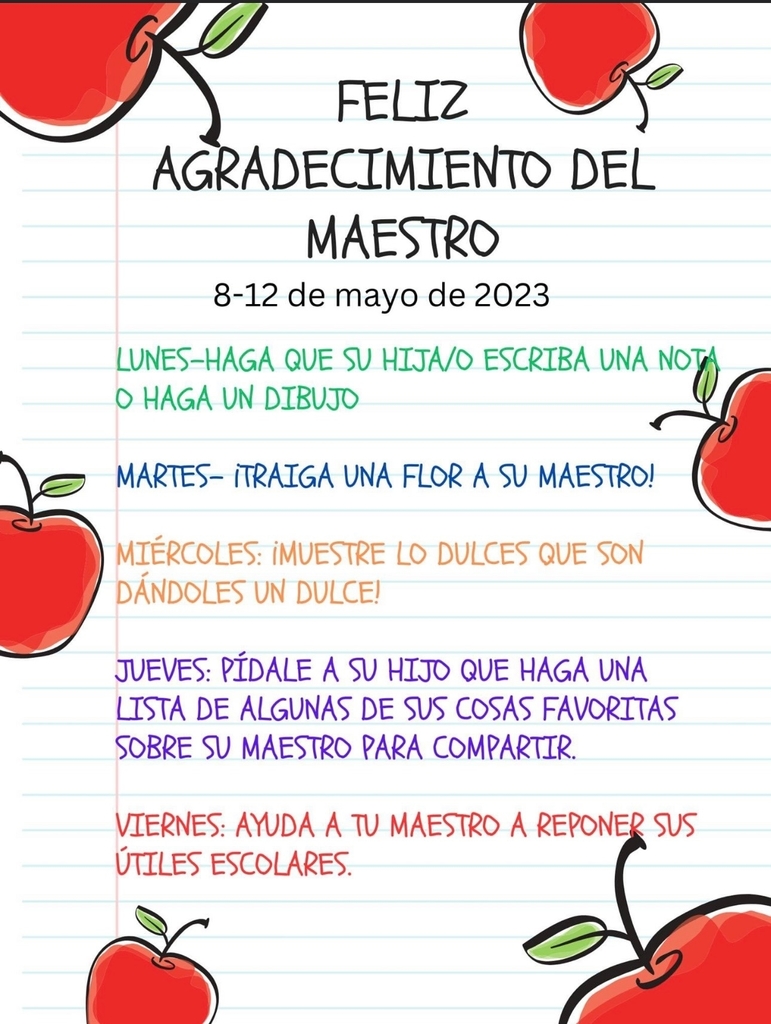 Winona ISD is currently without power today, Thursday 5/4, crews are on the scene working. We will plan for a 10 AM start time. Buses will be delayed 2 hours.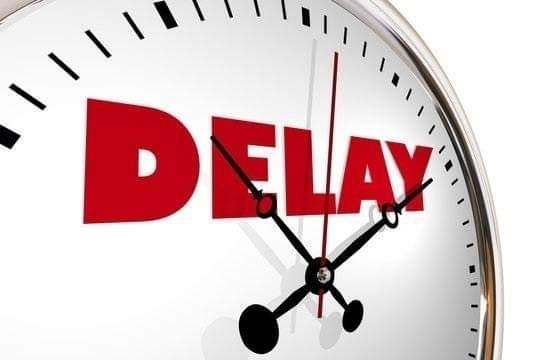 NEW AGE GROUP OPEN! Winona ISD is able to expand STEAM Academy this year to include students who completed Pre-Kindergarten during the 2022-2023 school year and have already enrolled in Kindergarten for the 2023-2024 school year! This class will be a smaller group of students, so space is limited! If your student is not asked to attend summer school, please be sure to register using the QR code below or at this link:
https://forms.gle/sGMy81RGheTmMhyKA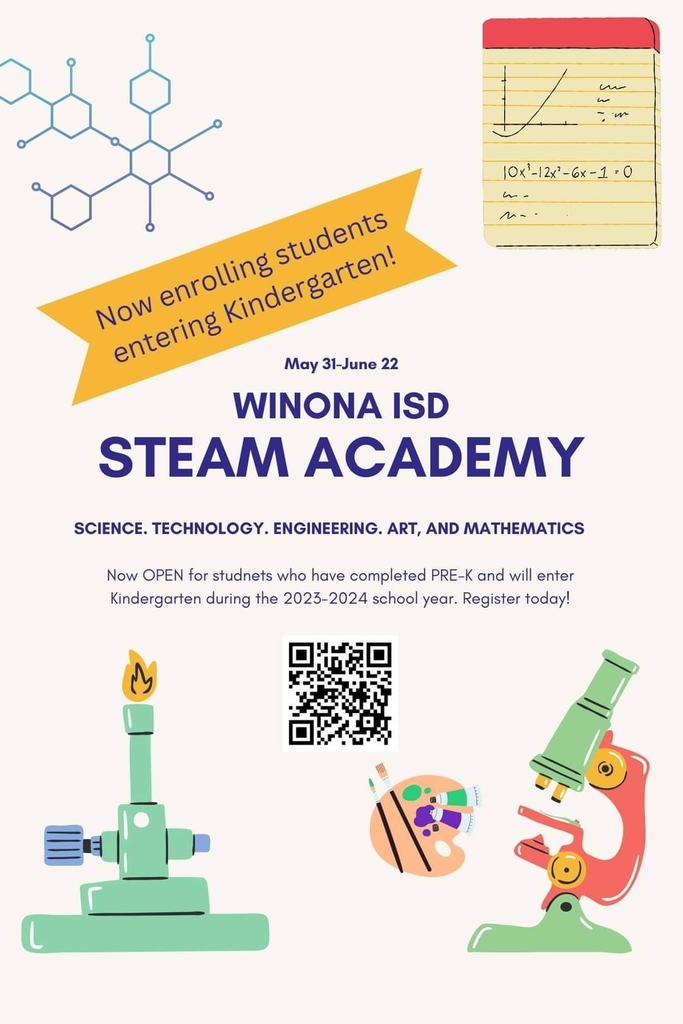 Our 3rd-5th grade Wildcats will take their Math STAAR tomorrow at Winona ES. Please help them by making sure they are rested tonight, on time tomorrow, and ready to do their best.

2023-2024 Registration for Returning and New Students to WISD New and Returning Student Registration is now open in Family Access: Returning Students Please log into your student(s) family access under Family Links on the website
www.winonaisd.org
and when logged in click on the last tile, 2023-2024 Registration. Please make sure to complete each step and review and complete. If this is not completed by July 31st , it is possible that your student(s) schedule/placement for next year could be delayed. If you have never received a login for Family Access, please contact your student(s) campus for this information. New Student Online Registration Please use this link provided for new students enrolling in WISD on the website
www.winonaisd.org
. Located under Menu, Family Links, and Student Enrollment. If you have any questions, please feel free to contact any campus, administration or email
registration@winonaisd.org
.
Winona ISD band directors, Mr and Mrs Kepner, are starting early to build our music programs early. Mrs Seiden arranged for them to share information and respond to questions from our 5th graders. #WildcatWay
Our 3rd-5th Wildcats at Winona Elementary are beginning our STAAR testing tomorrow. Please help them by getting them to bed on time tonight, positive mindset in the morning, and at school on time. No hoodies or backpacks are needed for students during testing. 4/18 3rd-5th grade reading 4/25 5th grade science 5/2 3rd-5th grade math We're proud of their work, and are looking for them to shine!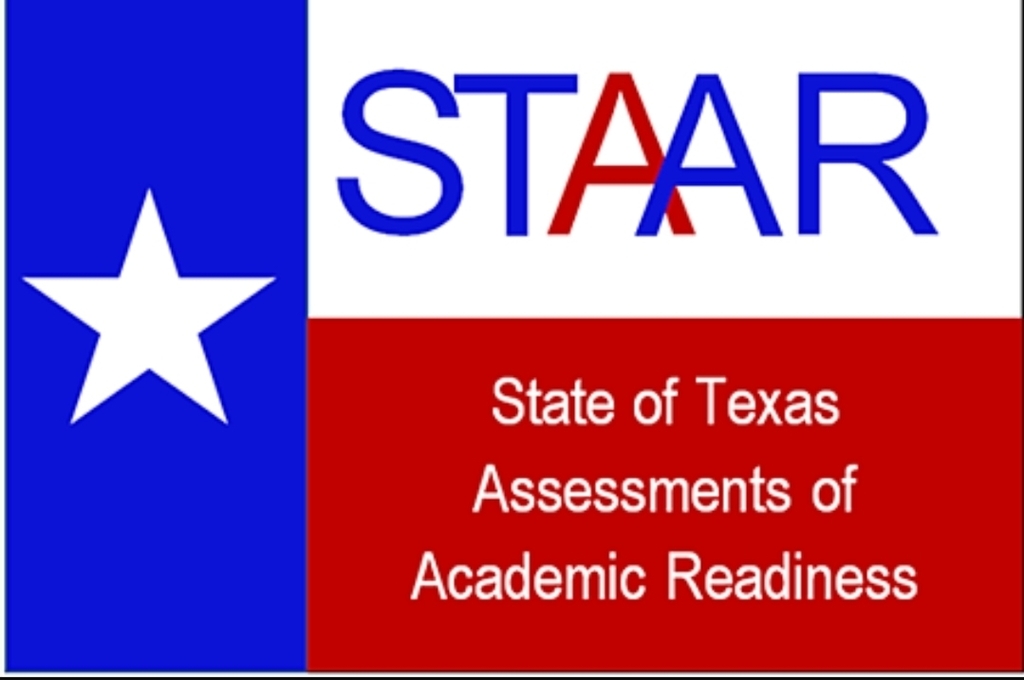 This is a reminder that today is Kona Ice Day at Winona Elementary for our Wildcats.
This is a reminder that Data and Dine is tonight. We are looking for you to bring our Wildcats!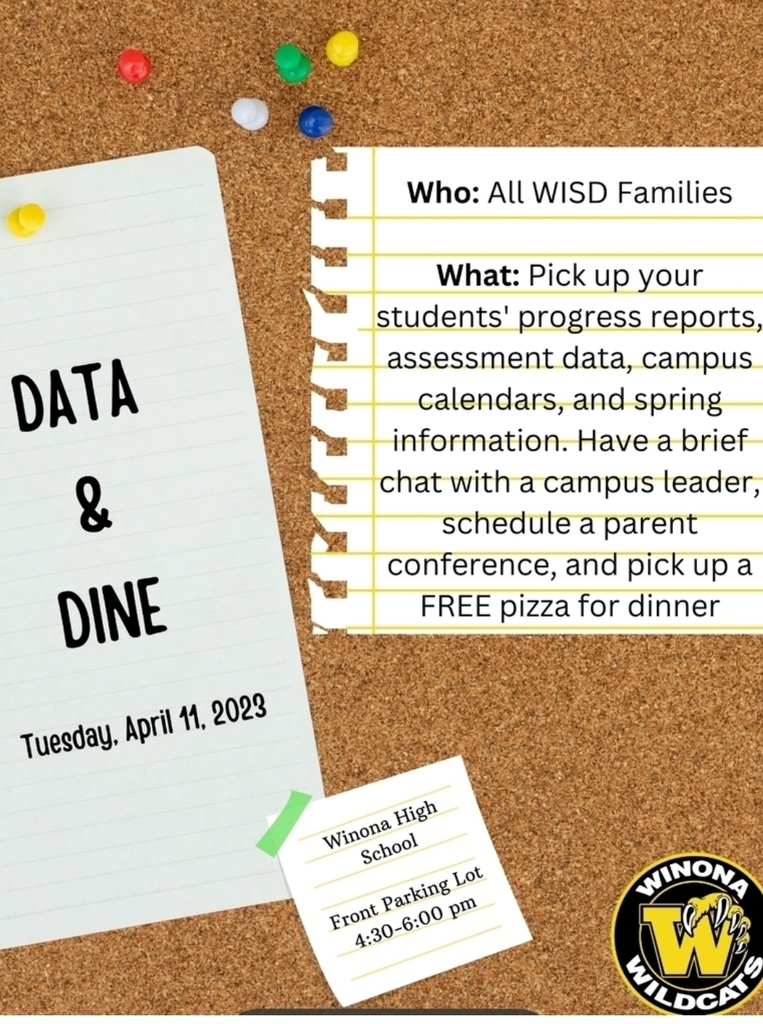 Bus 19 is on it's way for dropoff, but is running late. Thanks!