This is a reminder that we have an early release at 12:00 p.m. today. Thanks for all that you do!

It's time for Strong Fathers at Winona Elementary, so please SAVE THE DATE.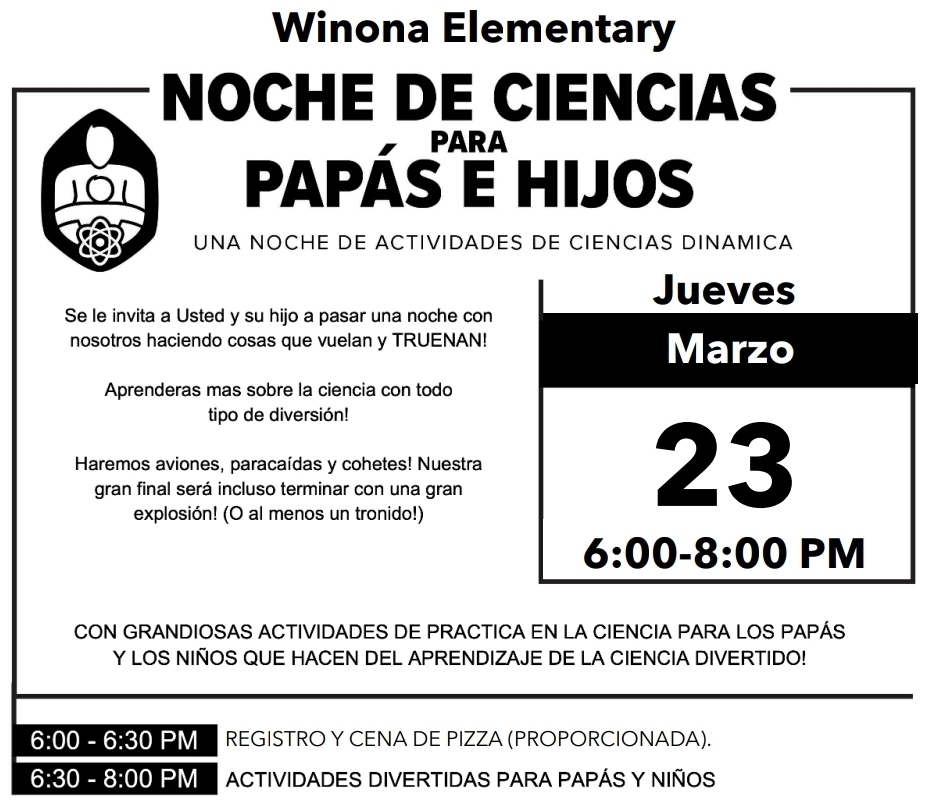 Tonight's goal for our Winona Elementary Wildcats is to SHARE SHARE SHARE! Class with the most will earn a s'mores party tomorrow!

Please make sure to allow students to login as we begin our fundraiser with Apex at Winona Elementary at myapexevent.com. Winning class with most logins will have a popsicle party.

We are looking forward to seeing our Wildcat fathers at Winona Elementary in the cafeteria at 6 p.m.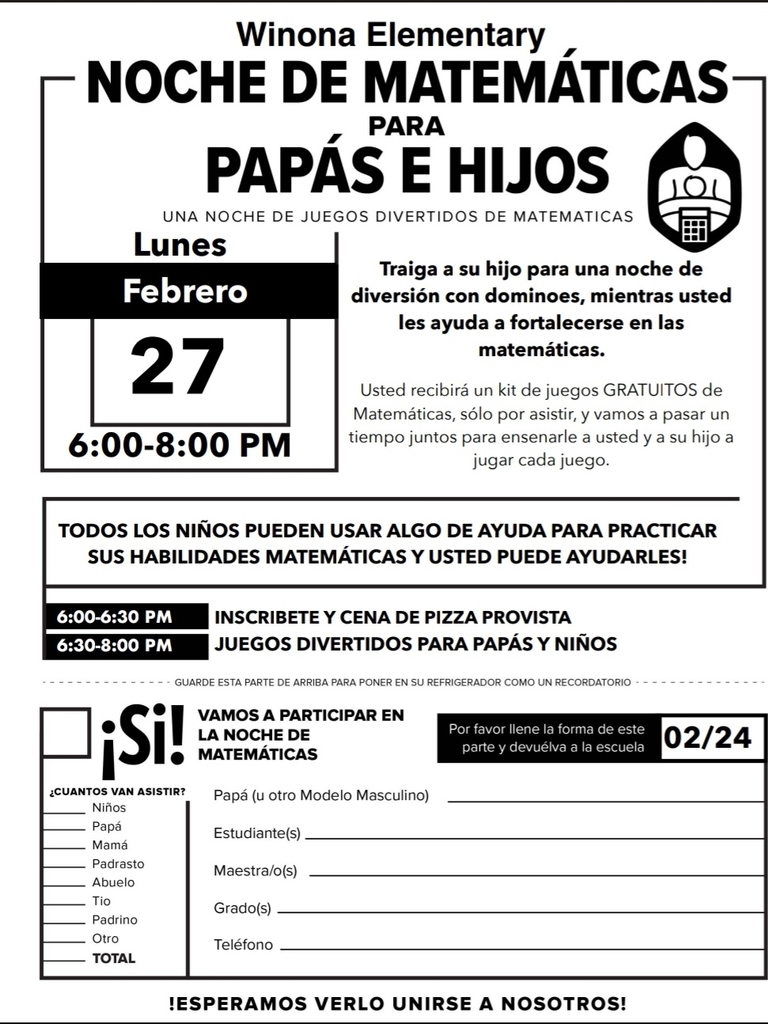 This is a reminder that Strong Father's event is tonight at the Winona Elementary School.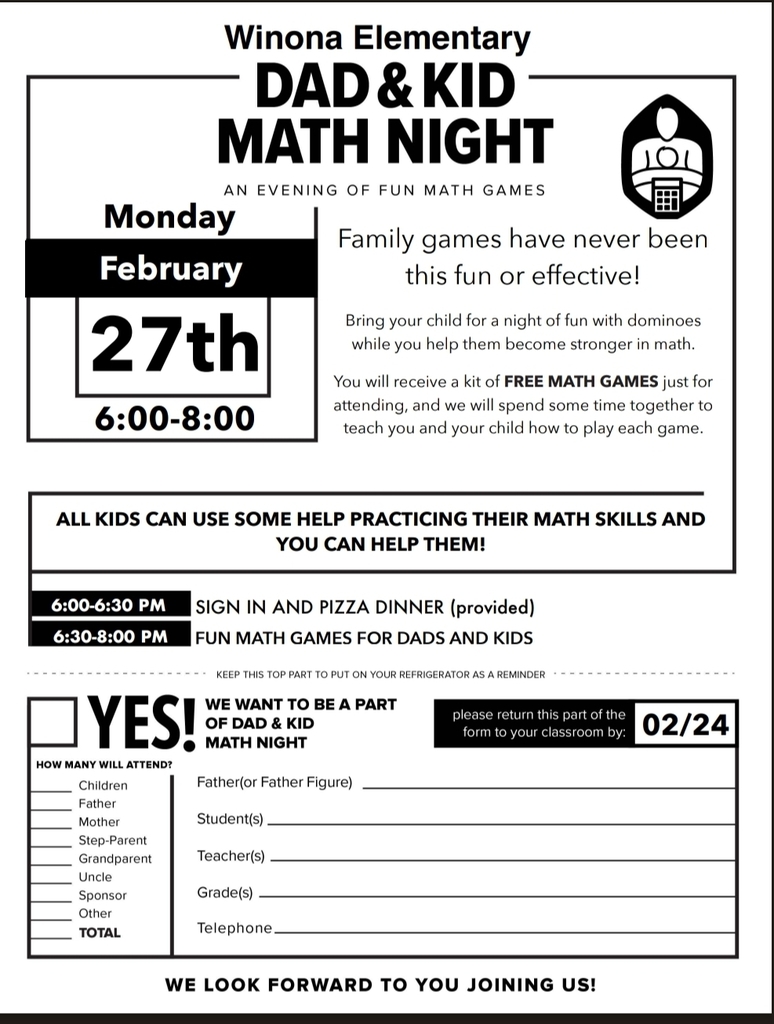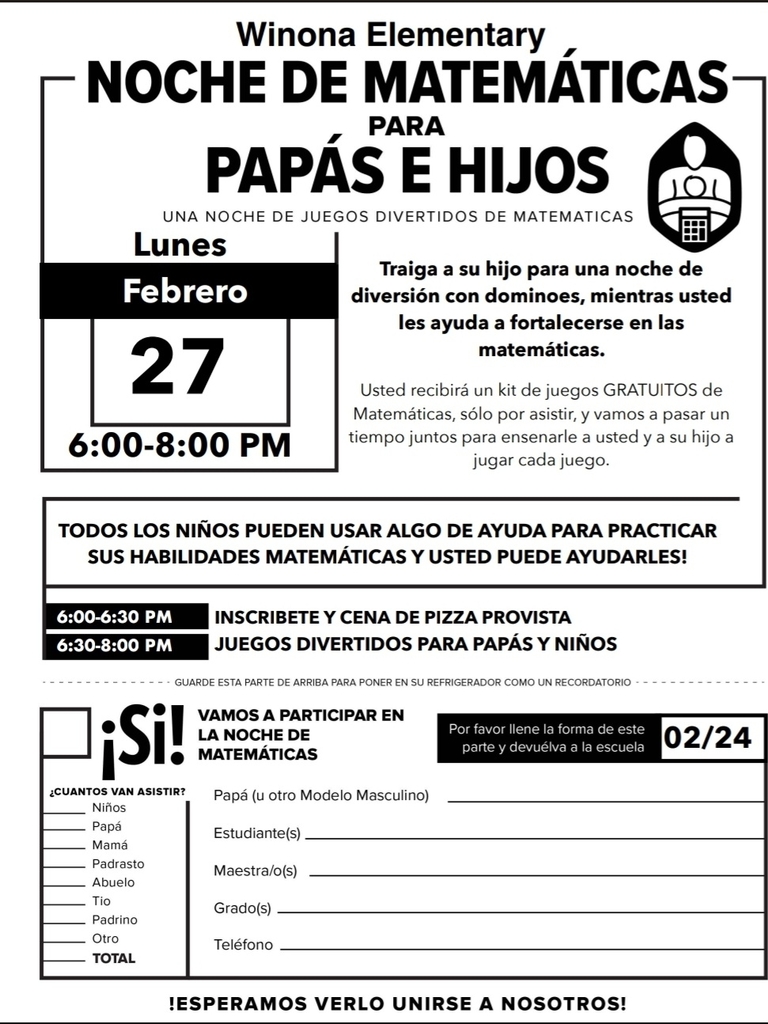 Looking forward to seeing our Strong Fathers tomorrow night at Winona Elementary at 6 p.m.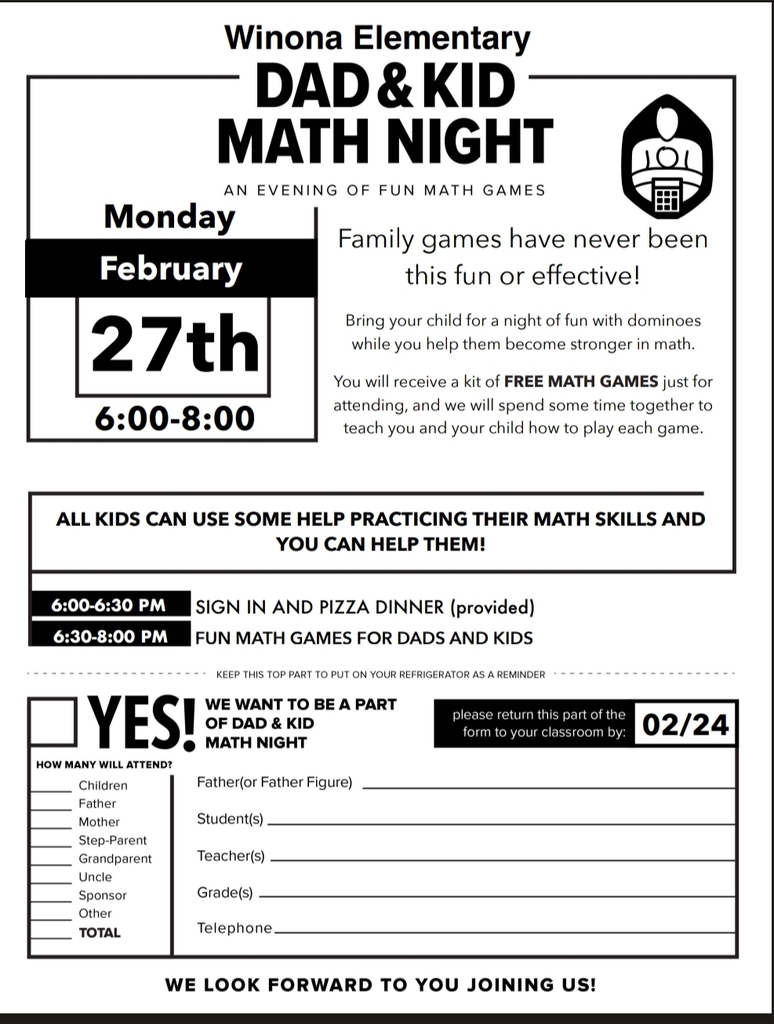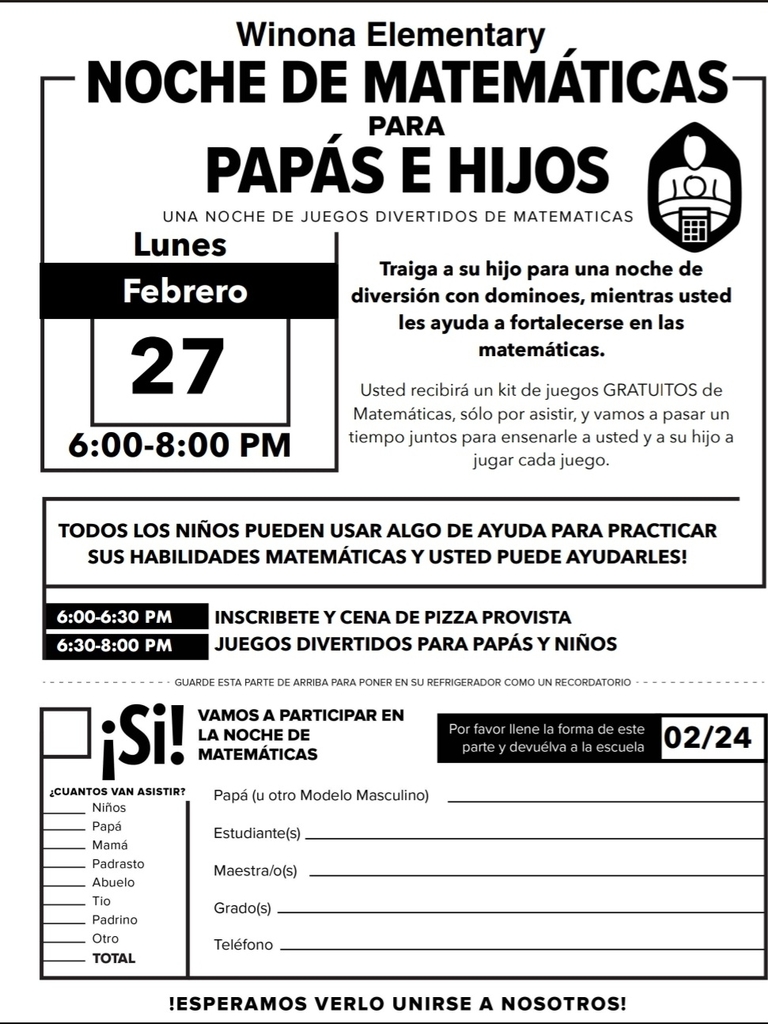 Our 2nd grade Wildcats have a week planned celebrating Dr. Seuss's birthday that they are encouraged to participate in.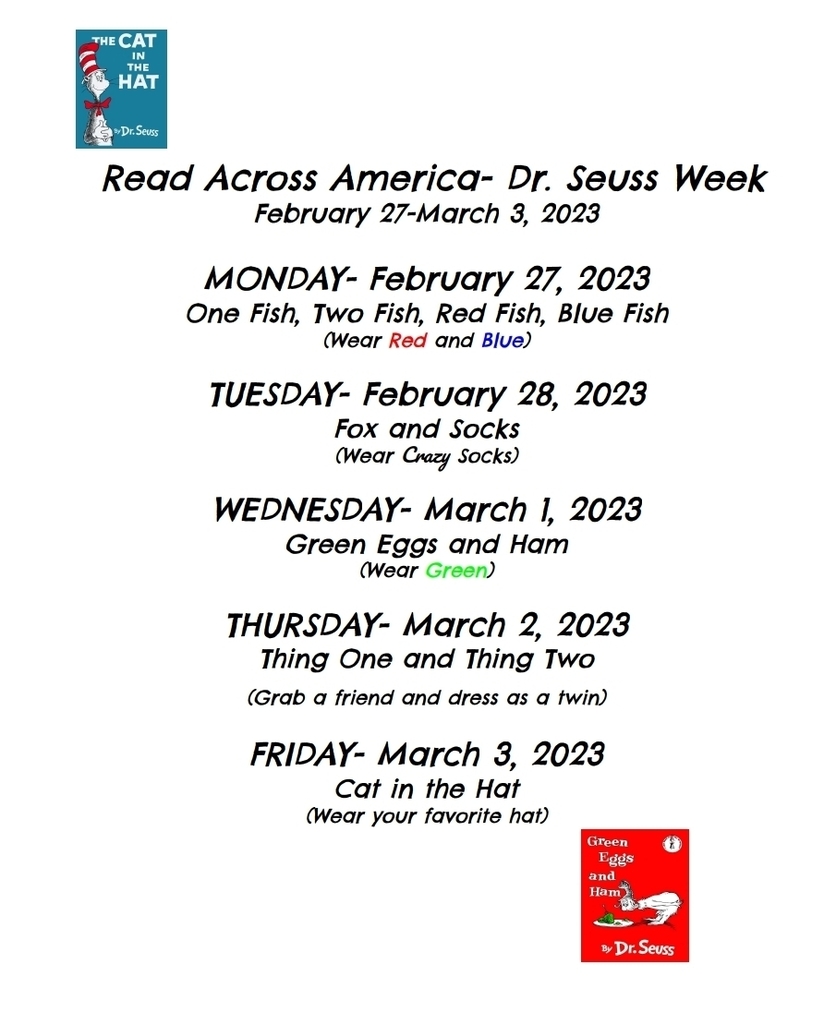 Our kindergarten Wildcats have a week planned that they are encouraged to participate in.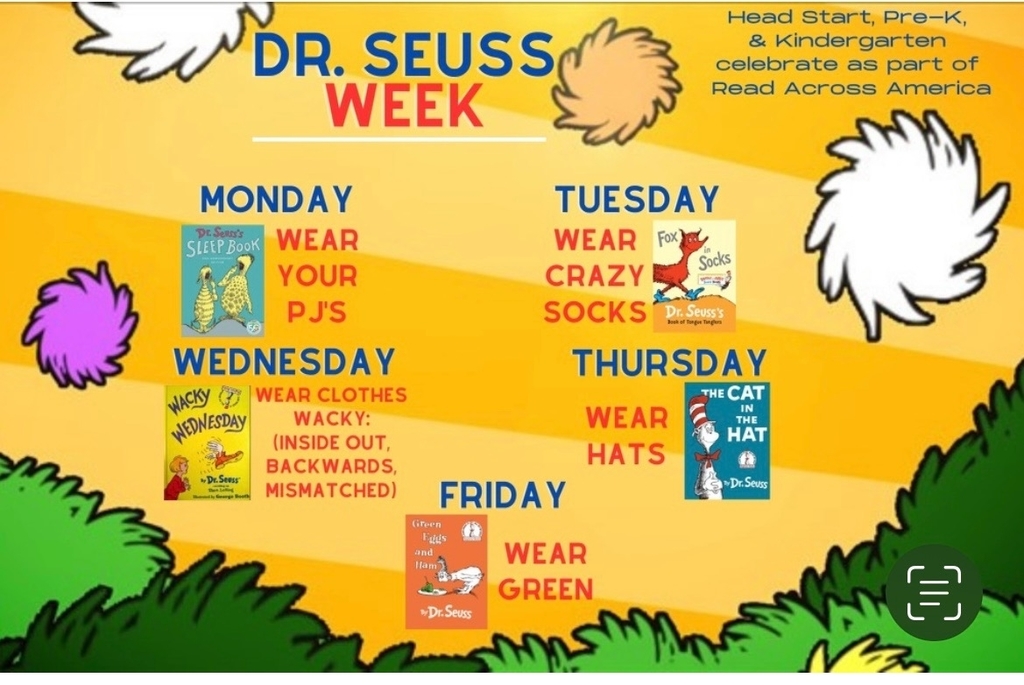 Spread the word, this Monday night we are looking for our dads/guardians at Winona Elementary at 6 p.m.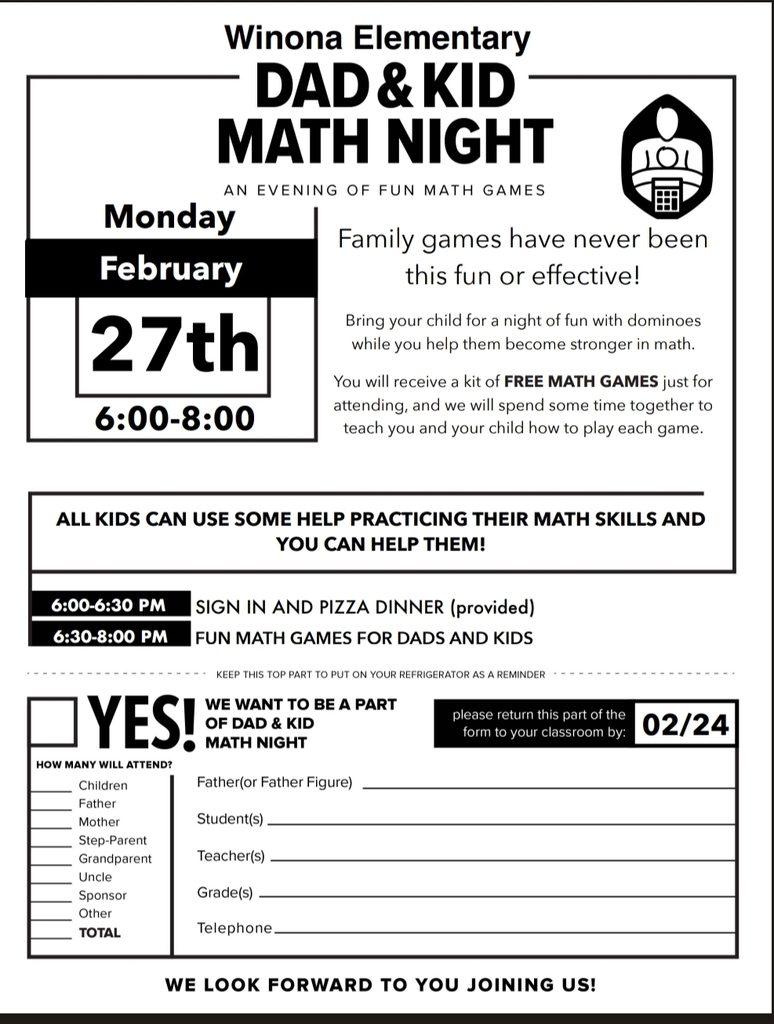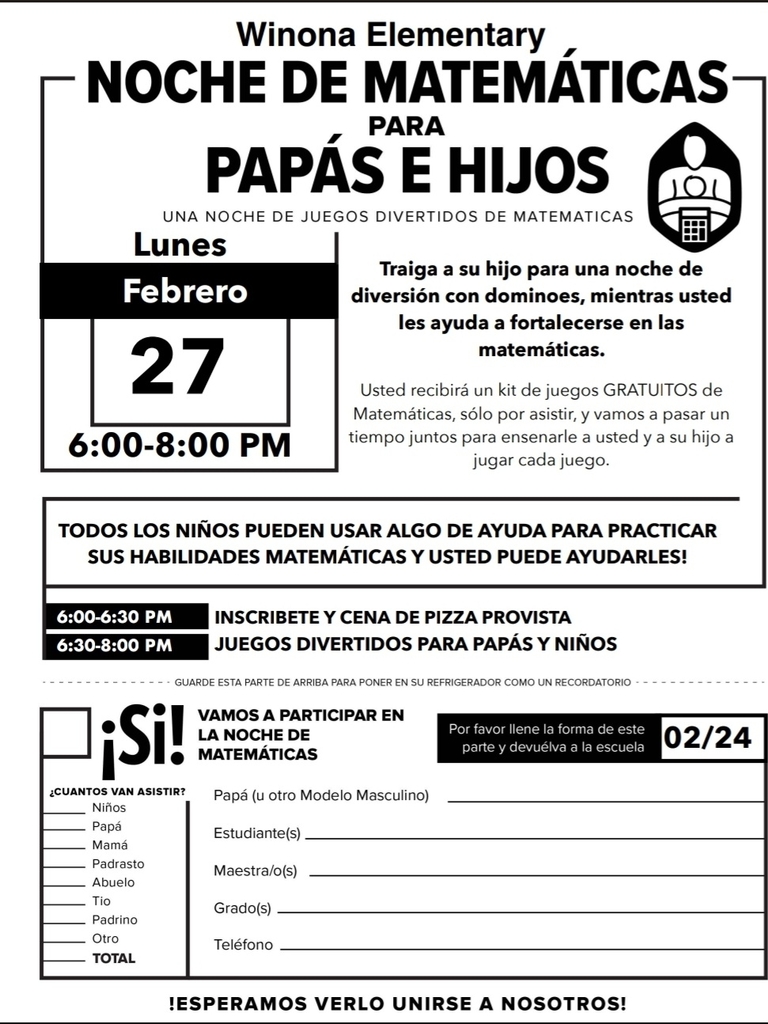 We hope to see you and the family there!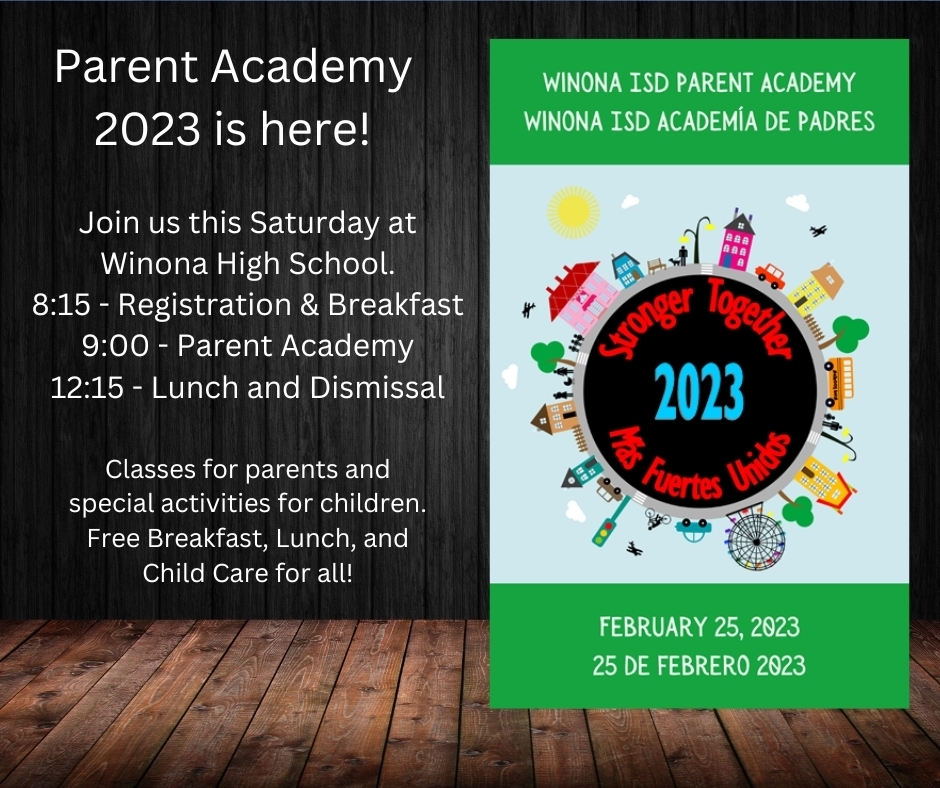 We arelooking forward to seeing our parents AND Wildcats tomorrow! There are plans for parents and kids, so we hope to see our Wildcats.

We're looking forward to our Wildcats to join us from 5-7 tonight for our February Family Might dance.

Please make plans to attend this Saturday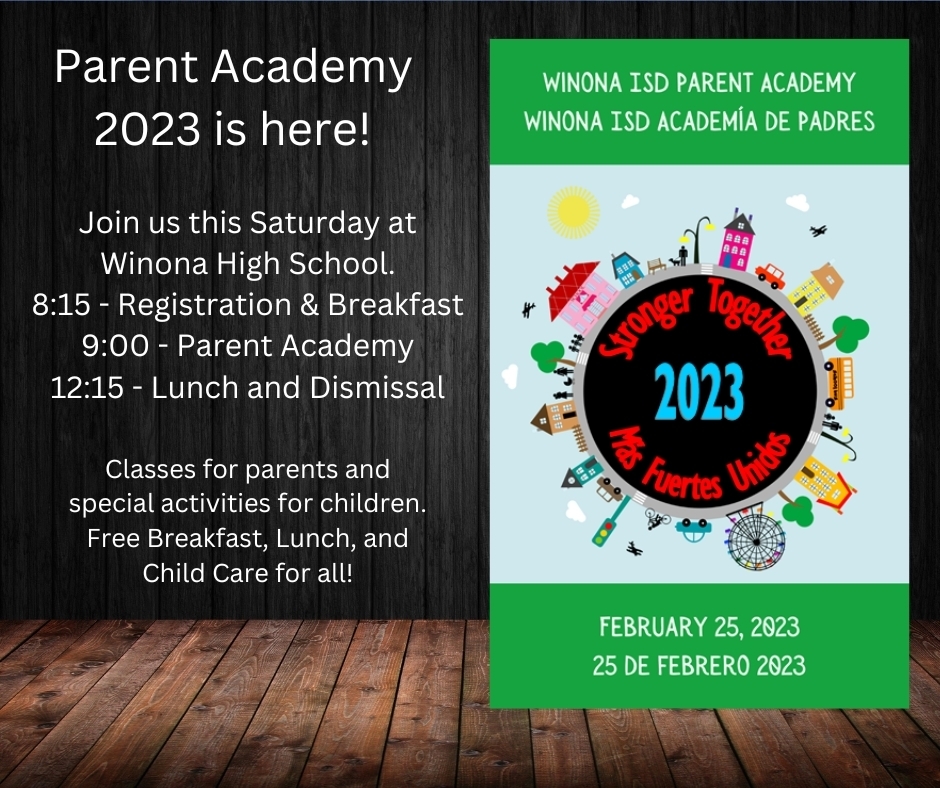 This is a reminder that our book fair is in full motion, and our Wildcats thank you for stopping by to support.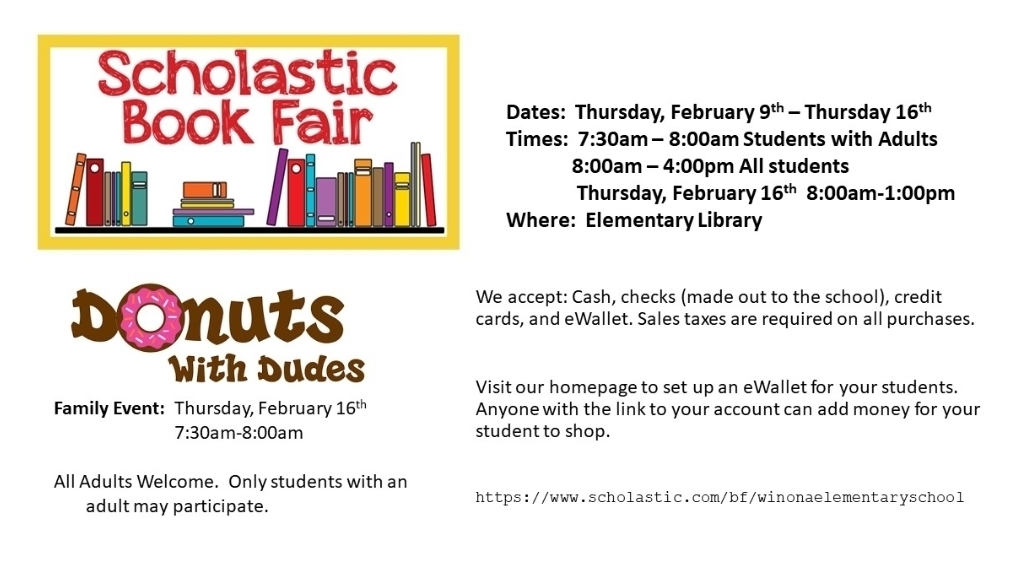 Wildcat Canned Food Competition! Grade levels that collect 80 cans will have a popcorn or popsicle party. Class with most will have both. Also, Friday can be Jerseys Day for students to wear their favorite teams. Winning classes will be announced! Canned goods will be delivered to a local food pantry in Winona that supports our students.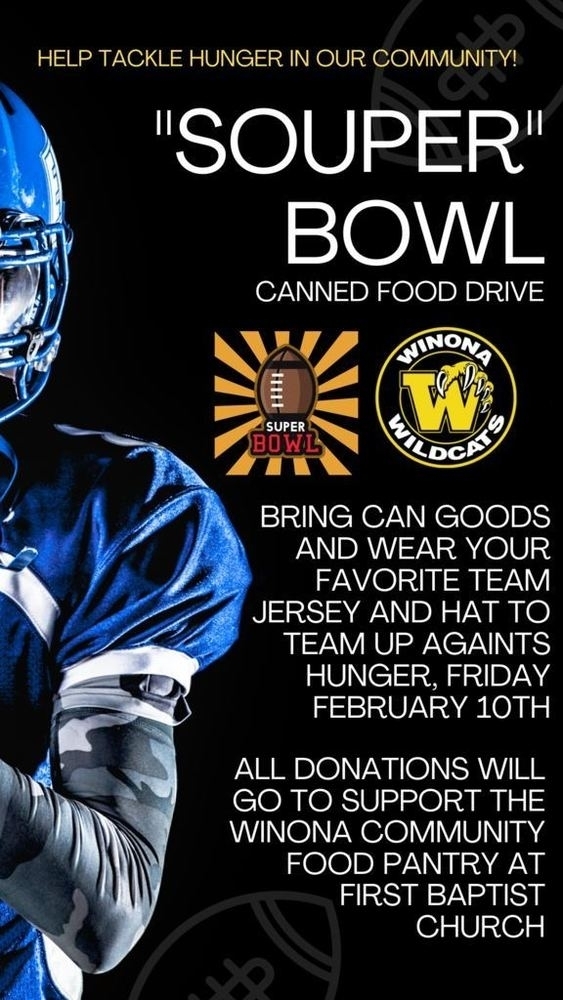 Winona ISD will have a 2-hour delayed start Thursday, February 2nd due to hazardous road conditions. Buses will run 2 hours later than normal time. Please travel safe and watch out for downed powerlines and trees.

This Wednesday our Wildcats will celebrate 100 Days of getting smarter! They are welcomed to look the part.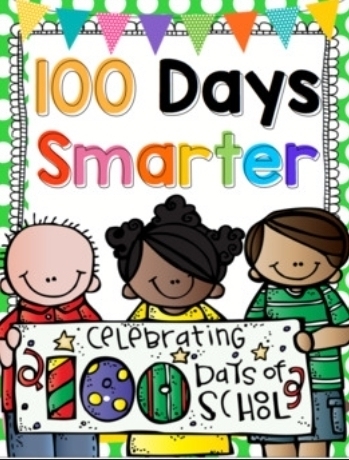 After watching weather and road conditions, the after school program is canceled today January 30 at Winona Elementary. Normal schedules will resume tomorrow.

It's a great day to be a Wildcat. WES welcomes our Strong Fathers today starting 7:30.