Let's hear it for your WHS Students of the Month Jada Hall and Nate Hampton! Also, our Wildcat Teacher of the Month is Lou Ann Ayers!

WHS had a visit from the Army today!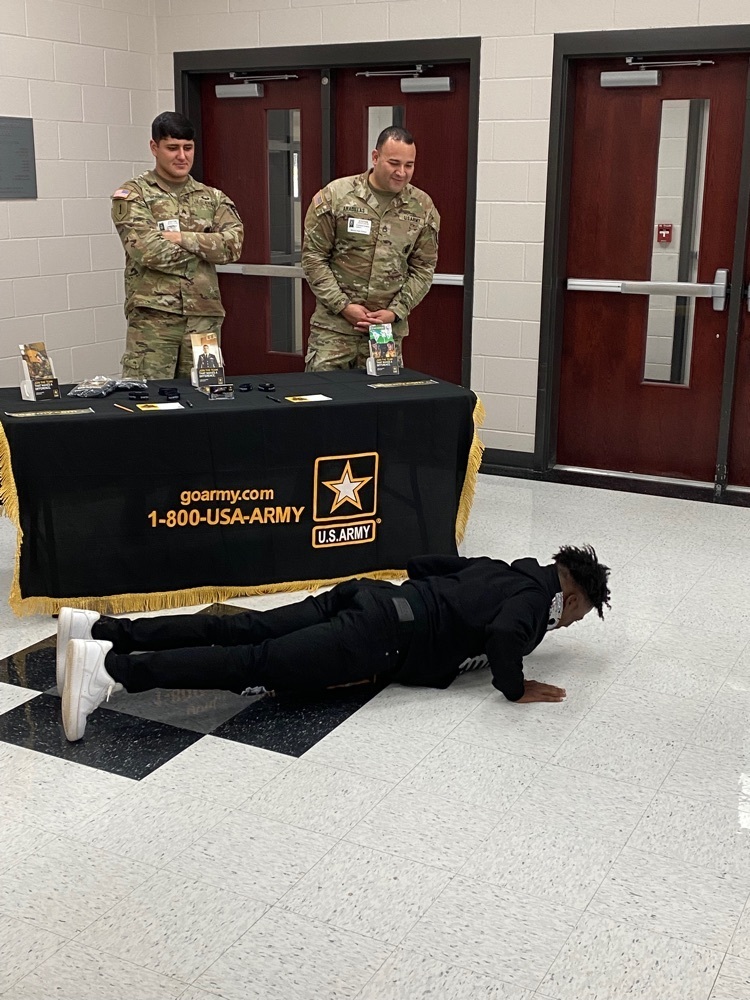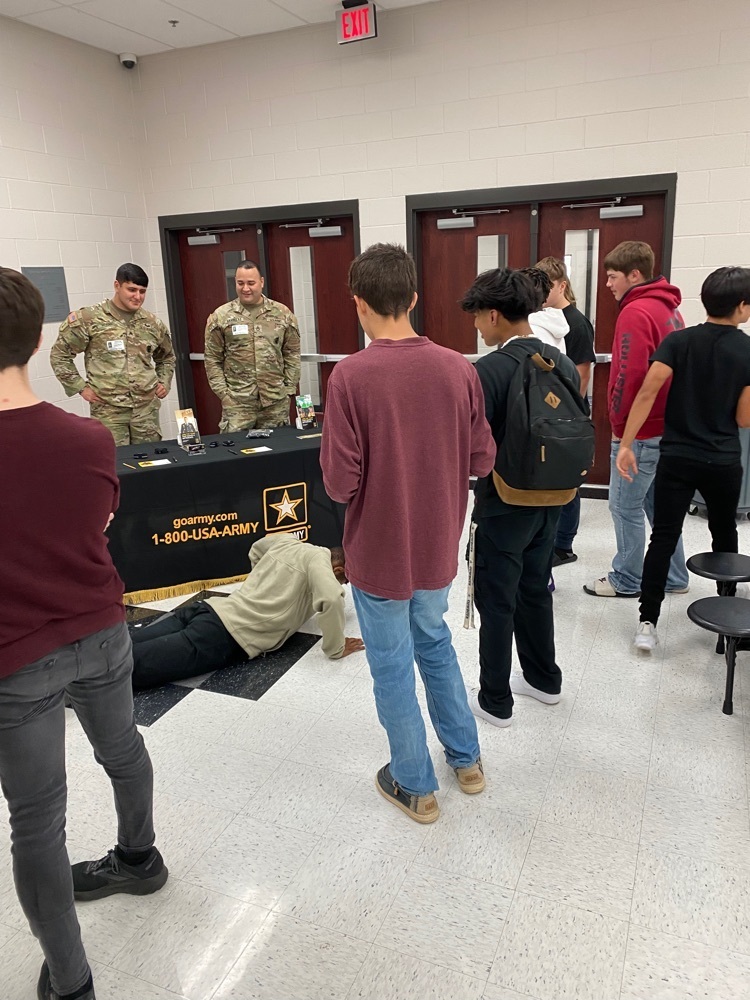 WHS teaming up with jersey day!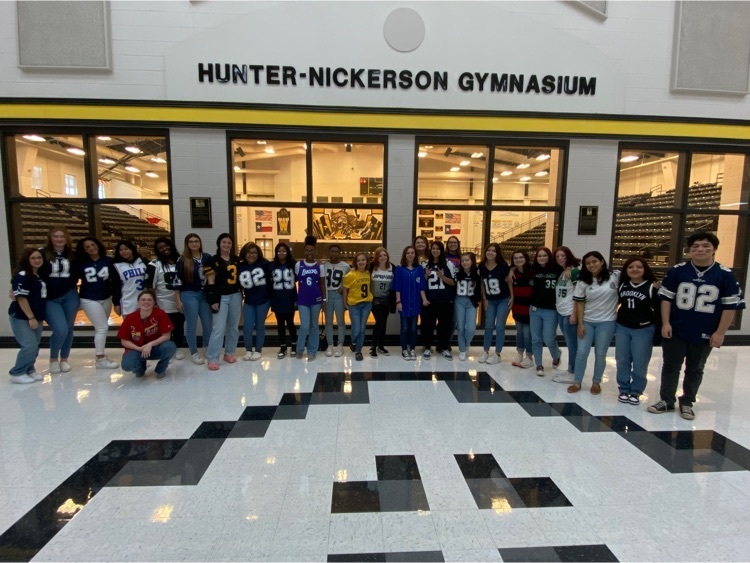 Support your Wildcats for Homecoming 2022!!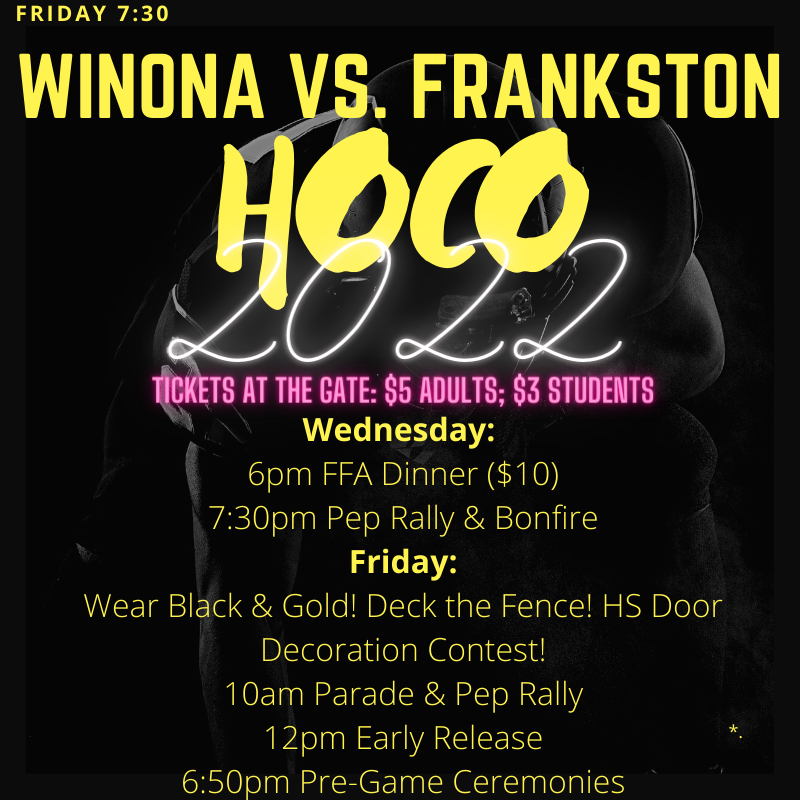 Friday, September 16th is Homecoming 2022! Here are your spirit days for next week!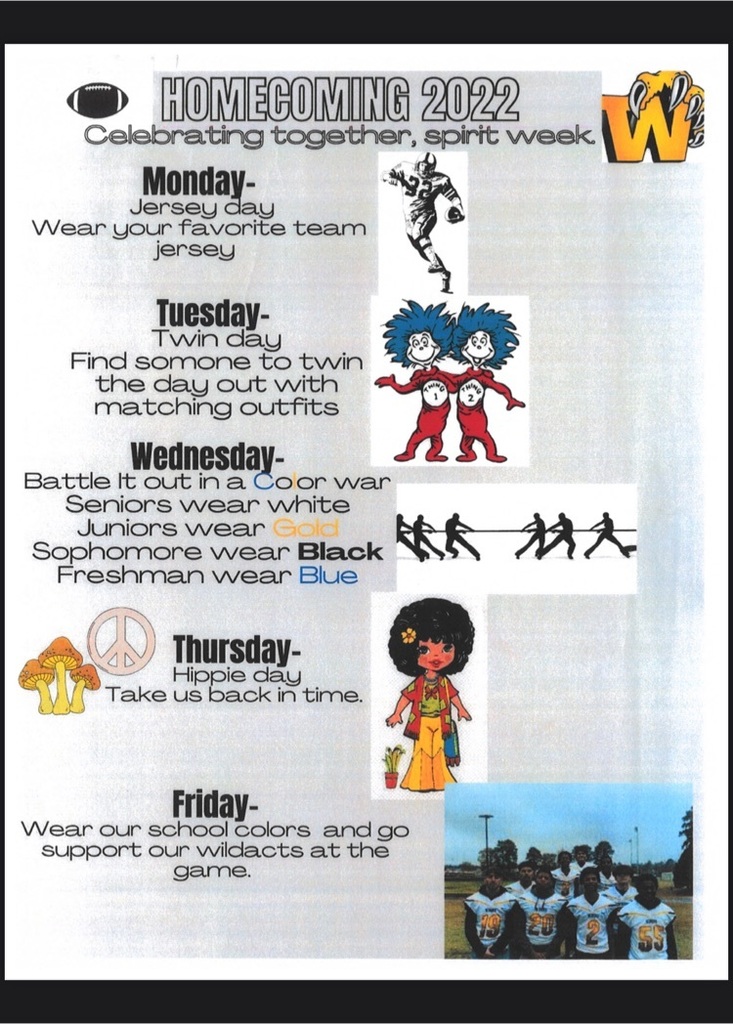 THERE WILL BE NO SCHOOL MONDAY, SEPTEMBER 5TH, ENJOY YOUR LABOR DAY!

All power has been restored to Winona ISD, we plan to have a regular bell schedule tomorrow 8/24.

Winona ISD parents, we have experienced another wide spread power outage from swepco. We will be forced to have an early release today 8/23 at 2:15 pm for car riders and 2:30 for bus riders. There will be no after school program.

Power has been restored. We will continue with a 10am start.

All students currently on campus are having breakfast, which was already prepared. If power is not restored by 8:30 we will dismiss for the day and run buses to drop off students.

The City of Winona is currently without power. We are waiting on information from the power company. As of right we will plan for a delayed start at 10am. We will update you as soon as we can if something changes. Students who have already arrived from buses will be fed breakfast.

Winona ISD is back on schedule. The tornado warning has been lifted. We want to thank all of the Winona ISD Staff for quickly following our emergency protocols to keep kids safe. Transportation will be checking roads and we will update you if there are to be any delays on afternoon bus routes.

We are currently in a shelter in place, all students are safe.

I am very proud of our students in Winona ISD, with the support of our teachers, staff, and Board Members, they have achieved the best scores and highest amount accolades since the STAAR test was implemented. Parents, you should be proud of WISD!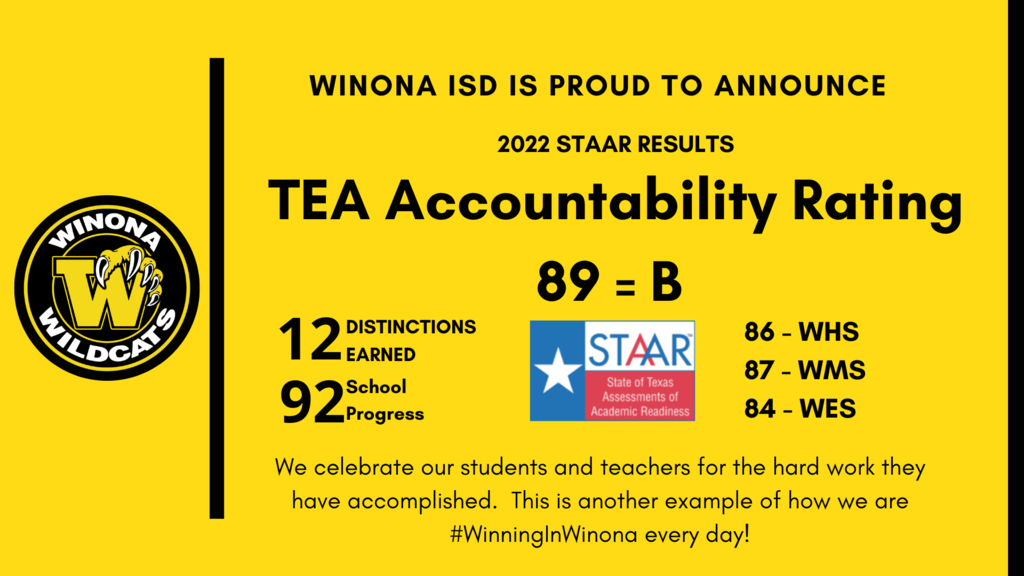 Parents, if you are in need of school supplies bring your kids to the Winona Community Park, Miller Park, on Sunday 8/14 at 3pm.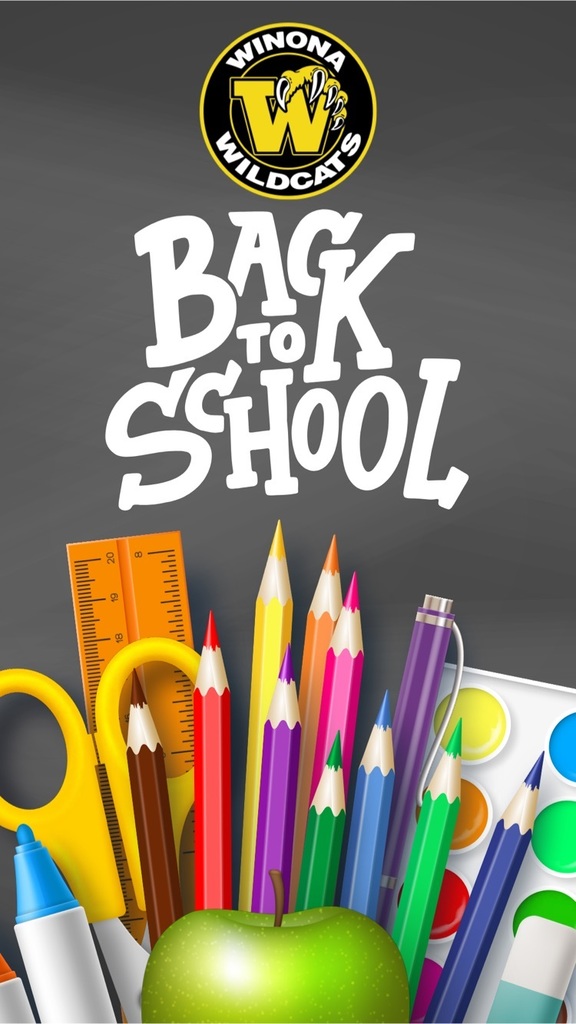 Happy Father's Day to all of our Wildcat Dads!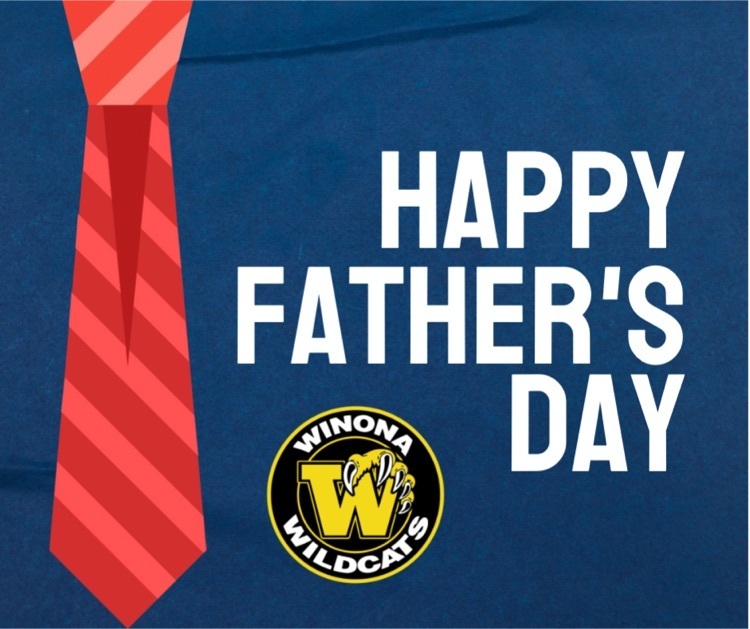 Please share with anyone you know that can join our High School Wildcat Team! Quality mentors are needed now more than ever. Come make a difference, and join us on the way up! We are 4 points from being an "A" Campus, and we need YOU to help us get there!!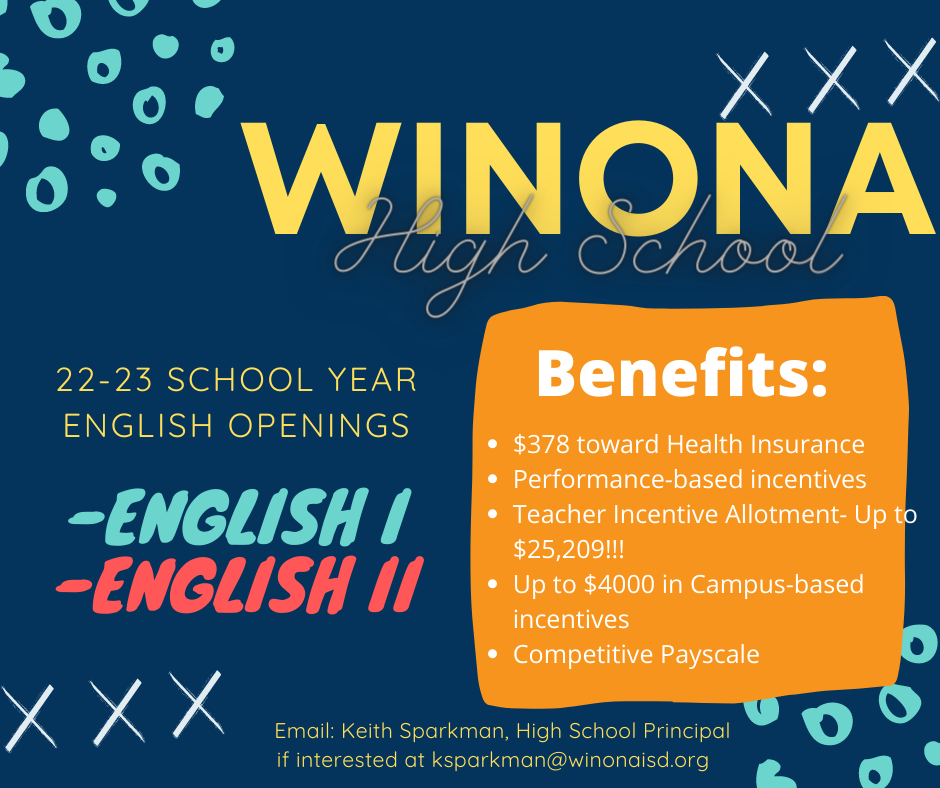 All Winona ISD offices will be closed on Monday, May 30th.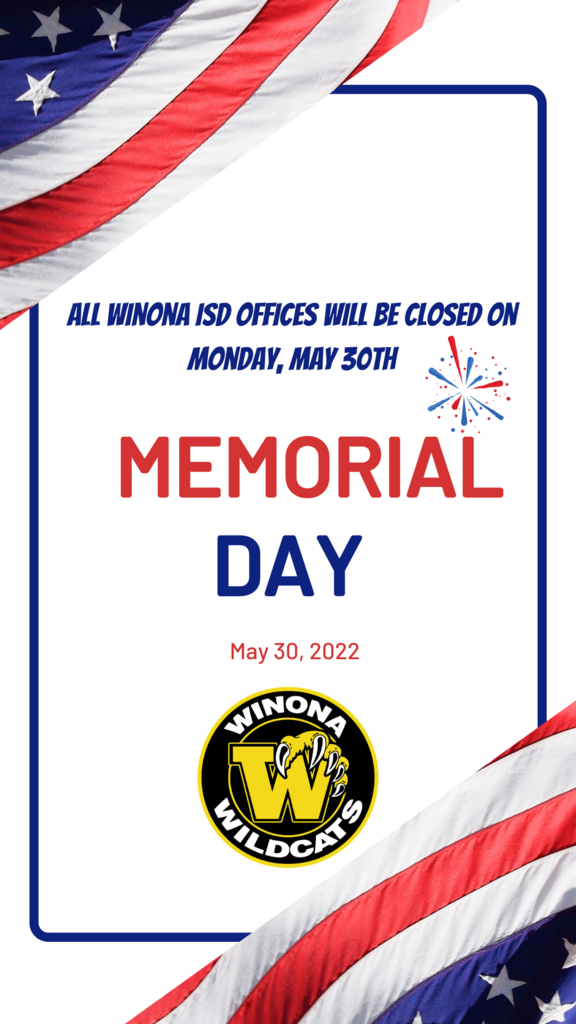 The Winona High School 2022 Graduation Ceremony will be Livestreamed on Youtube. Please join us on Friday, May 20th starting at 7pm.
https://youtu.be/LcjYHjfiDiY

Due to a power outage, Winona ISD will have a two hour delay, Monday, May 16th, bus routes will run 2 hours later than normal.