Morning bus route #8 will run one hour behind this morning due to unforeseen circumstances.

STEAM Academy 2023 is coming! Registration is now open for this summer. STEAM Academy takes place on Monday-Thursday each week. We will begin on Wednesday, May 31, & the last day (field trip day!) is June 22. Spaces are limited - register soon!
https://forms.gle/9H5vQTLidHcDWmQeA

Spring Break is next week March 13th-17th.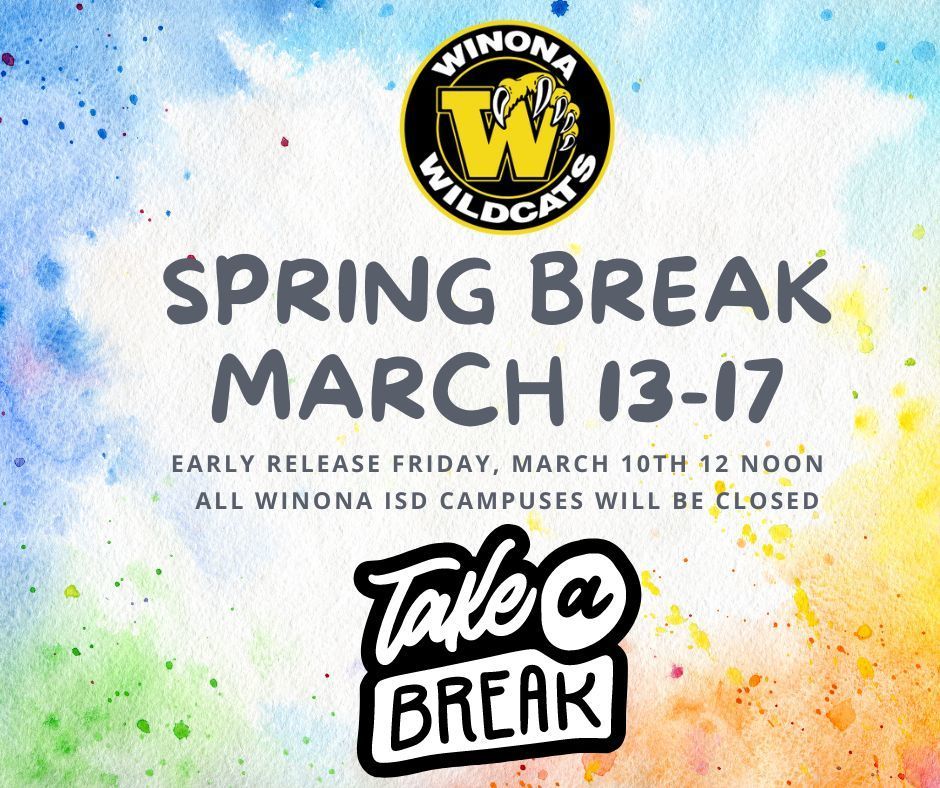 Today, March 3rd, Bus #8 morning route will run 30 mins behind normal schedule.

Parent Academy 2023 is THIS SATURDAY! Make plans to attend. Choose from over 15 parent sessions. Children will have their own sessions with fun activities. FREE breakfast, lunch, & childcare for all! Registration/Breakfast 8:15 Lunch/Dismissal 12:15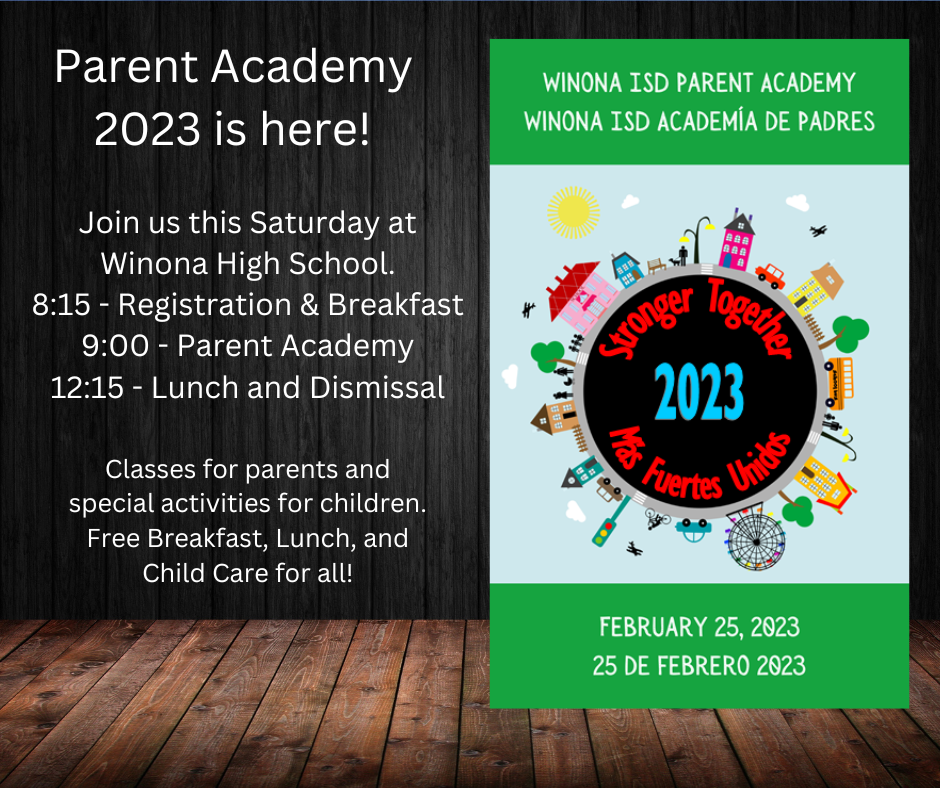 We honor past presidents and their commitment to the United States of America, their unwavering dedication to ensure a better future for all and their courage and leadership in times of turmoil. Winona ISD pause to give appreciate and enjoy your day off! Mr. D. Miller

Just a reminder, Friday Feb. 17th and Monday Feb. 20th are student holidays, No School.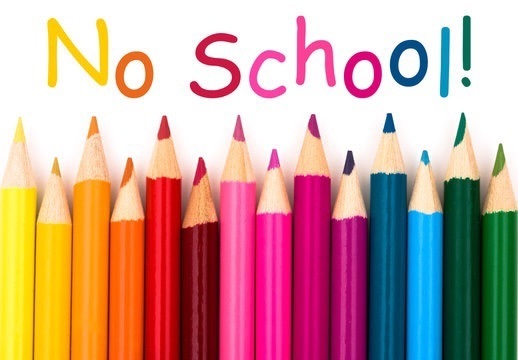 As of 2:37 pm 2/16 AT&T has completed their phone repairs and all phone lines are working.

Today, 2/16 AT&T has identified the line in the Winona area and currently has a dog crew working repairing the damaged line in our area. Please continue to contact your campus by email until they get their line fixed.

As of today, 2/15, AT&T is still working to resolve the phone outage in the Winona area. If you need to contact your campus please do so by email.

As of today, 2/14, AT&T is continuing to experience phone outages affecting Winona ISD. If you need to contact your campus, please do so by email.

"Souper" Bowl Time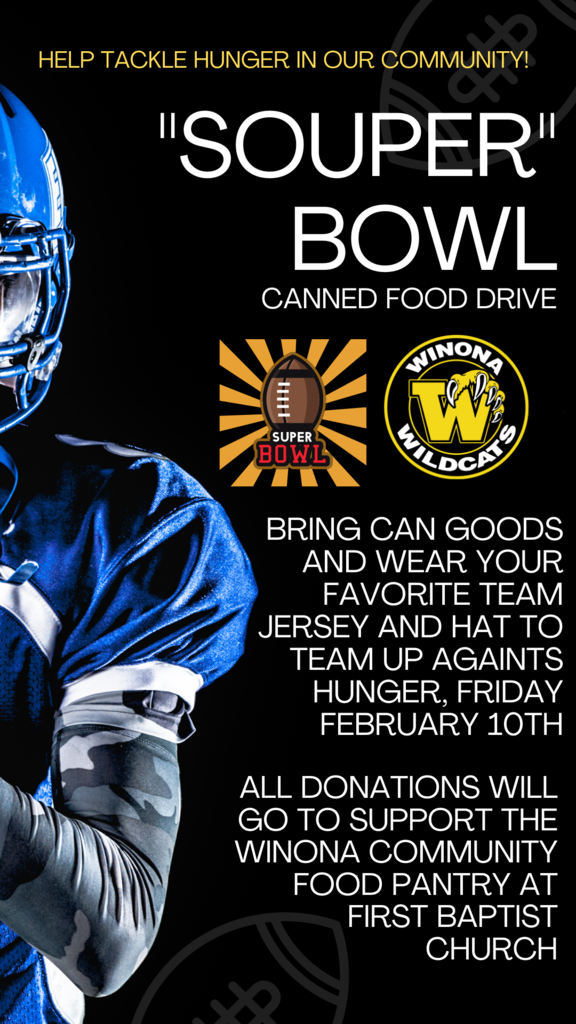 Winona ISD currently has full power on all campuses. We will proceed with the 2-hour delay. We want to provide a warm place for the students of Winona ISD who are currently in the cold and hot meals. We will keep you updated if anything changes. Please be careful and stay safe.

Winona ISD will have a 2-hour delayed start Thursday, February 2nd due to hazardous road conditions. Buses will run 2 hours later than normal time. Please travel safe and watch out for downed powerlines and trees.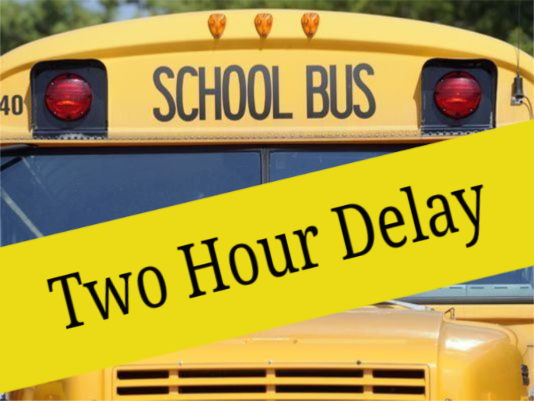 Winona ISD will be closed on Wednesday, February 1st due to unsafe travel conditions.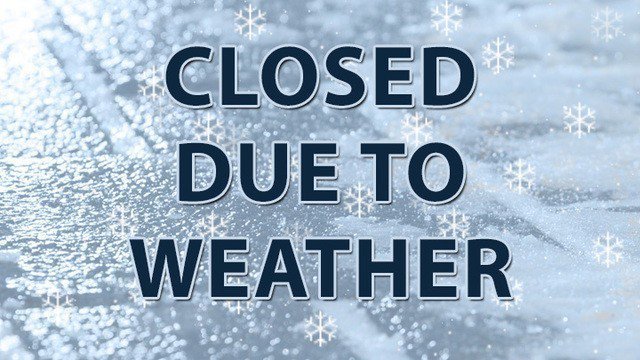 Winona ISD will be closed today 1/31 due to the evening weather threat.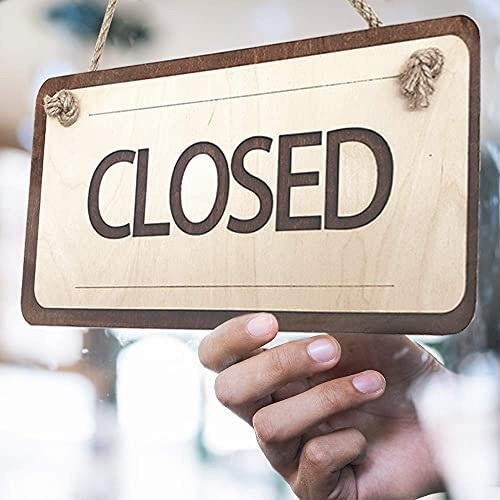 Winona ISD will have a 2 hour school start delay on Tuesday, January 31st due to weather conditions. Buses will run 2 hours behind normal pickup time.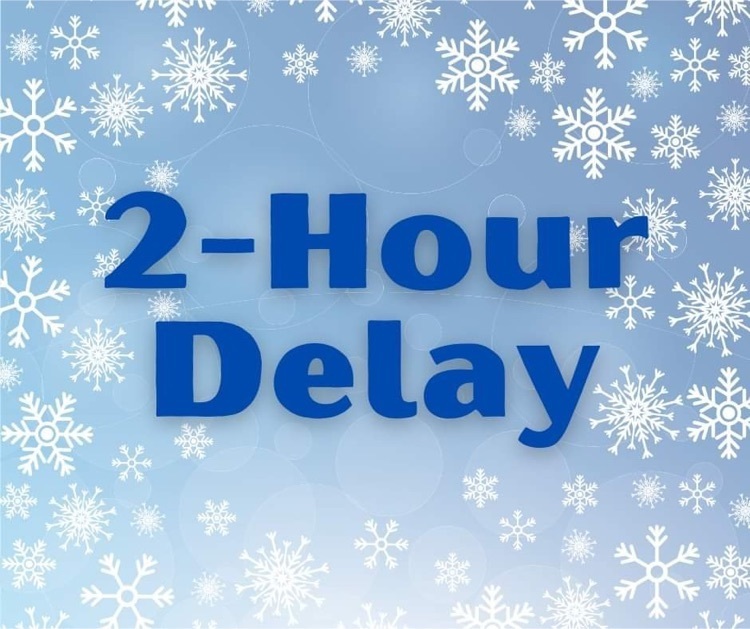 All Winona ISD campuses will be closed Monday, January 16, 2023.

Welcome 2023!

Happy Holidays from Winona ISD!