ZAPChat starts in 10 minutes! Login and join us for tutorials!

Join me in wishing our Wildcat Track Teams good luck at the area track meet at Atlanta High School.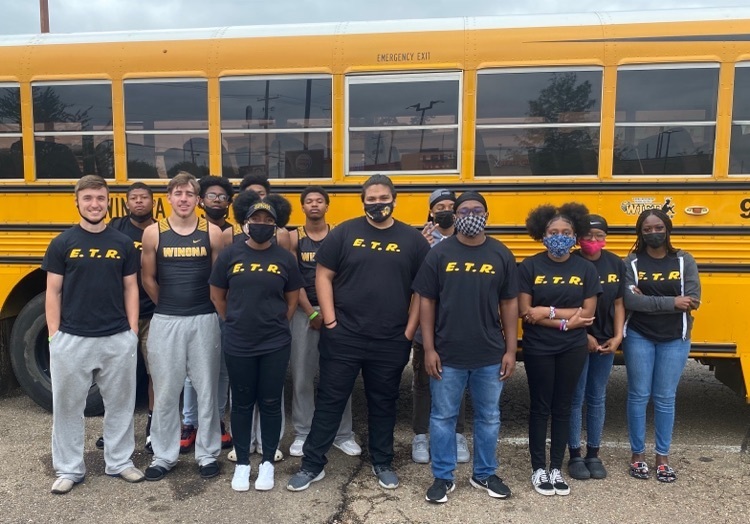 ZAPChat starts in 30 minutes! Login for free tutorials!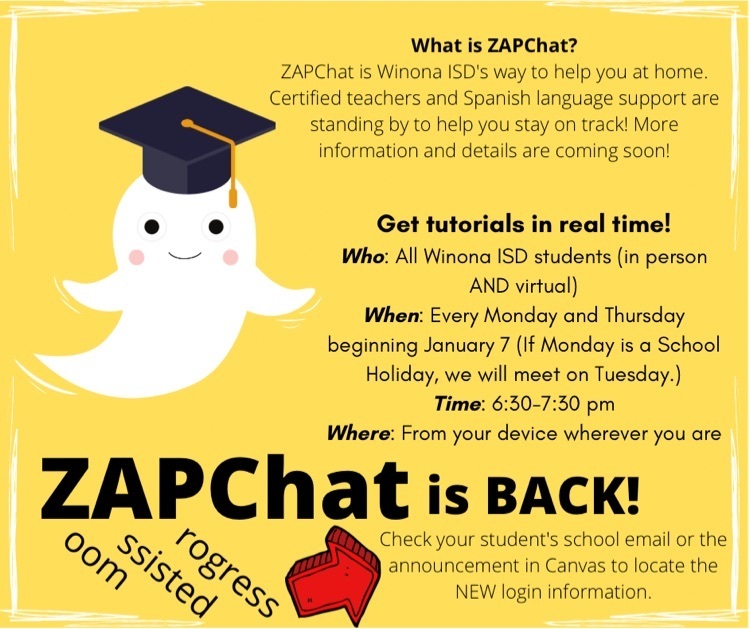 Registration for the 2021-2022 school year is open for all returning and new students. Be sure to login and get registered soon!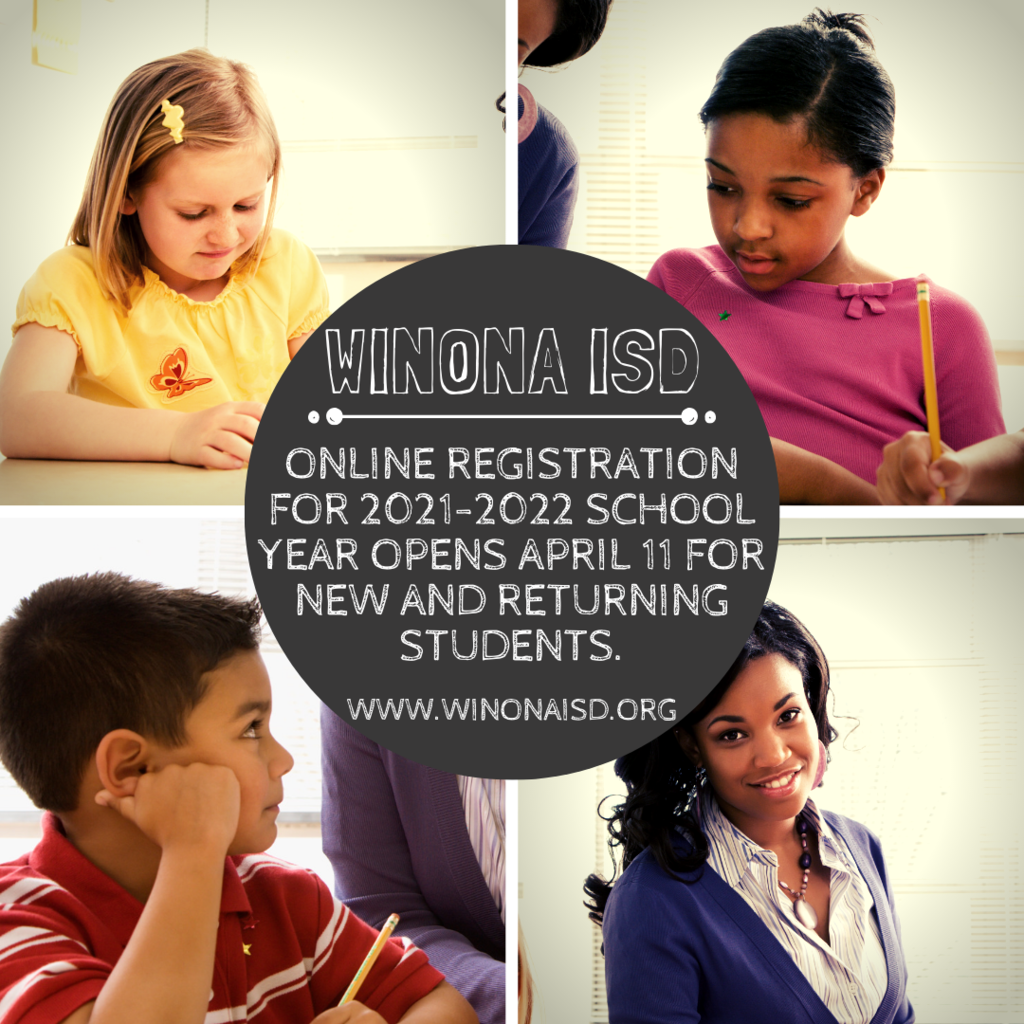 It's not too late! Pre-register for Data & Dine TONIGHT!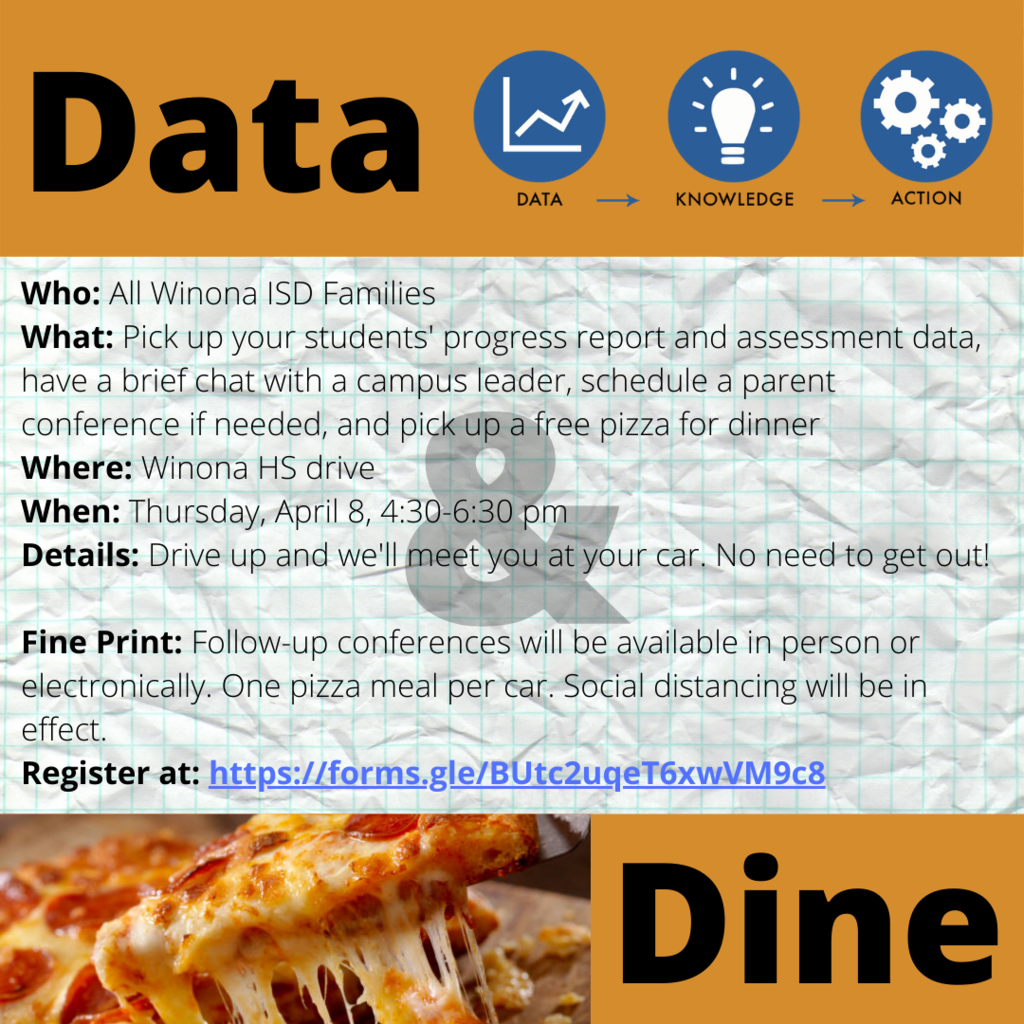 Don't forget to sign up for Data & Dine THIS THURSDAY!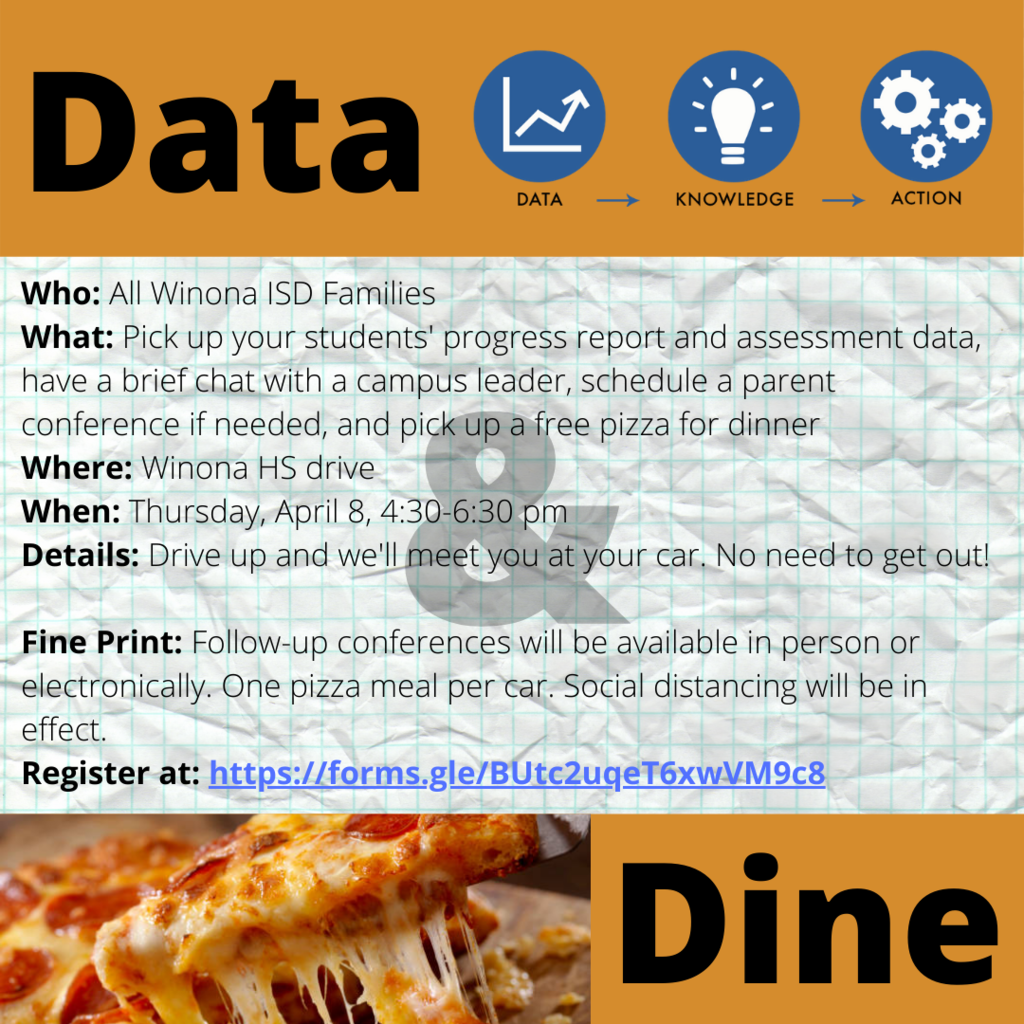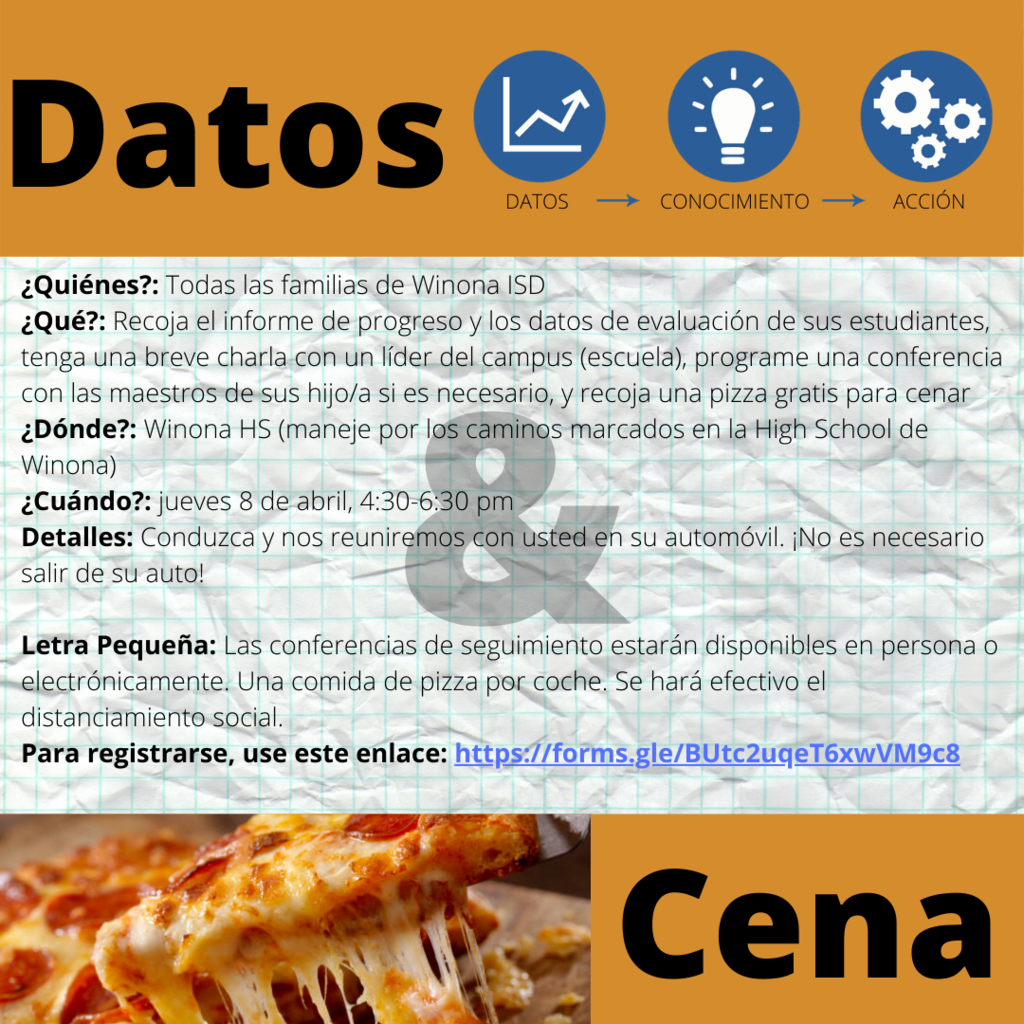 ZAPChat starts in 45 minutes! Join us for live tutorials!

Data & Dine next week! Get a personalized folder per student, we'll explain the data, schedule a conference if needed, grab a free pizza meal, & you drive off in 5 minutes w/dinner! Pre-register below to help us plan. One pizza meal per family.
https://forms.gle/BUtc2uqeT6xwVM9c8

Winona ISD will be closed on Friday, 4/2/2021, enjoy your day off.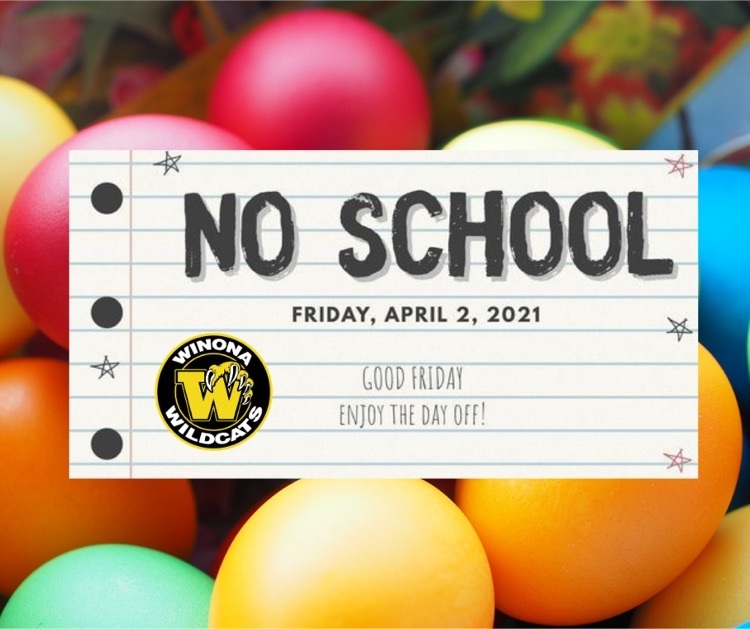 Today is Monday, and it's a new opportunity to STAY STRONG! Attend tutorials tonight. Login to ZAPChat at 6:30 pm.

Tutorials start in 15 minutes! Join us for ZAPChat!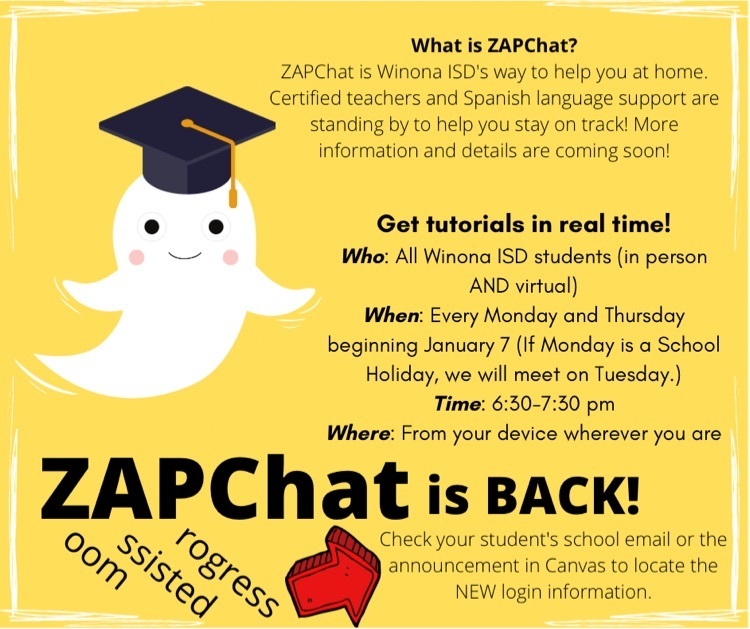 Student holiday yesterday means we have ZAPChat tonight! Join us at 6:30 for tutorials with certified teachers. We've missed you!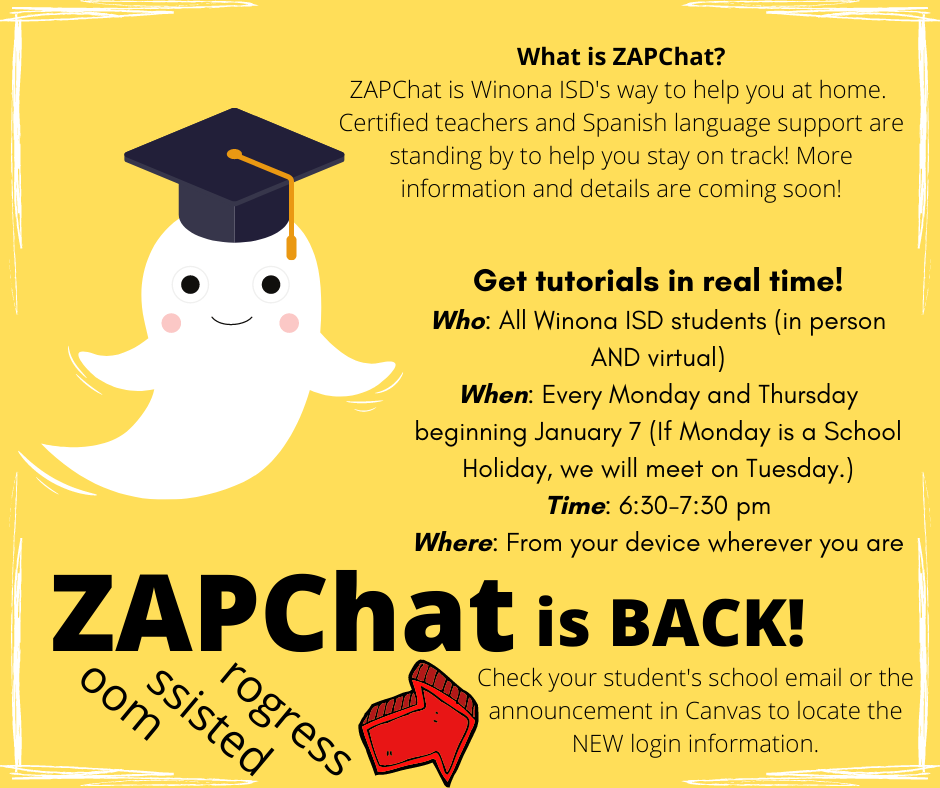 TONIGHT is ZAPChat! We hope to see you there! Join us at 6:30.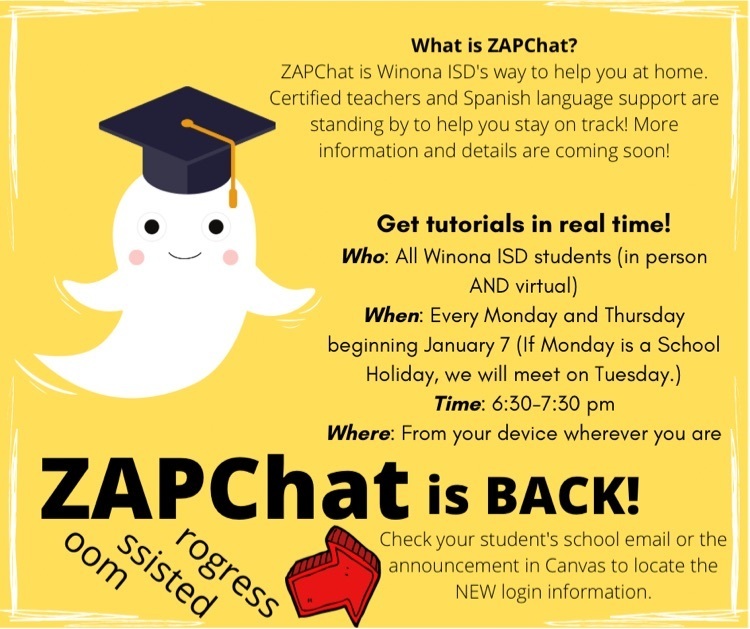 See you at ZAPChat! Join us for tutorials at 6:30!

It's time! ZAPChar starts in 10 minutes! See you online!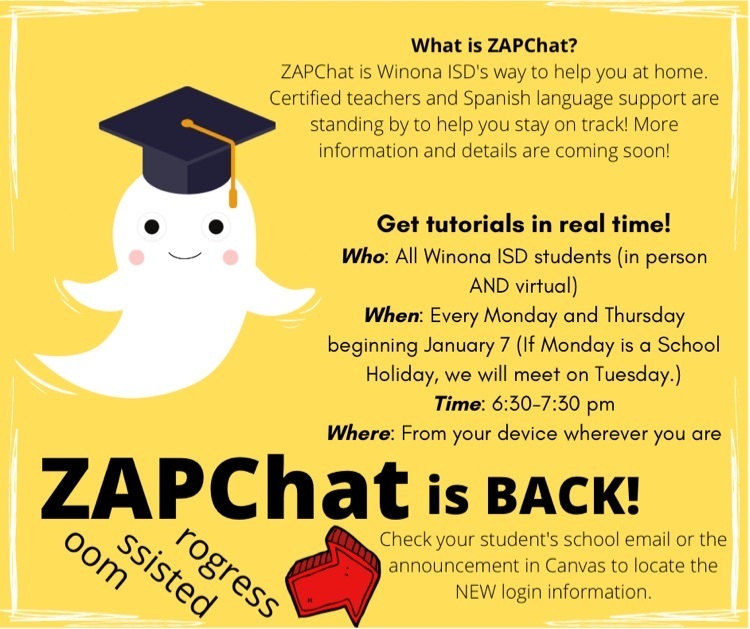 ZAPChat is back tonight! Join us at 6:30 pm for tutorials. The third nine week grading period ends NEXT WEEK!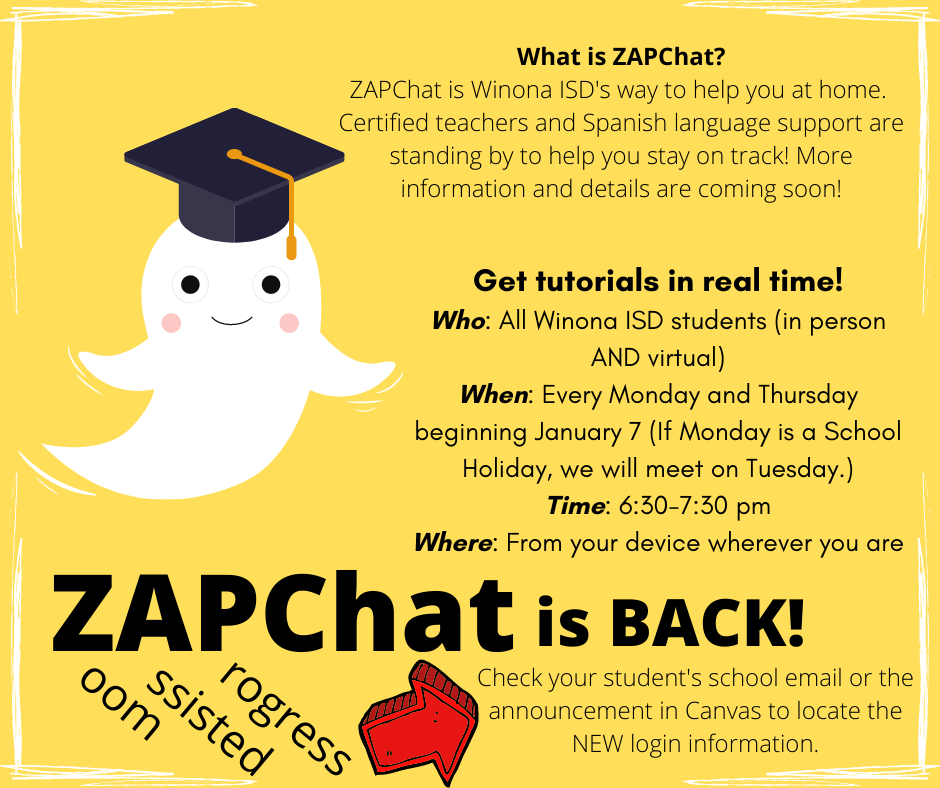 ACT School Day is next Tuesday, March 2nd. This is for Juniors only. If you are virtual and want to participate, RSVP to Mr. Sparkman's email.

If you didn't have the chance to upload your #SnowMuchReading photo yesterday, it's not too late! Be sure to use the hashtag so we can find it!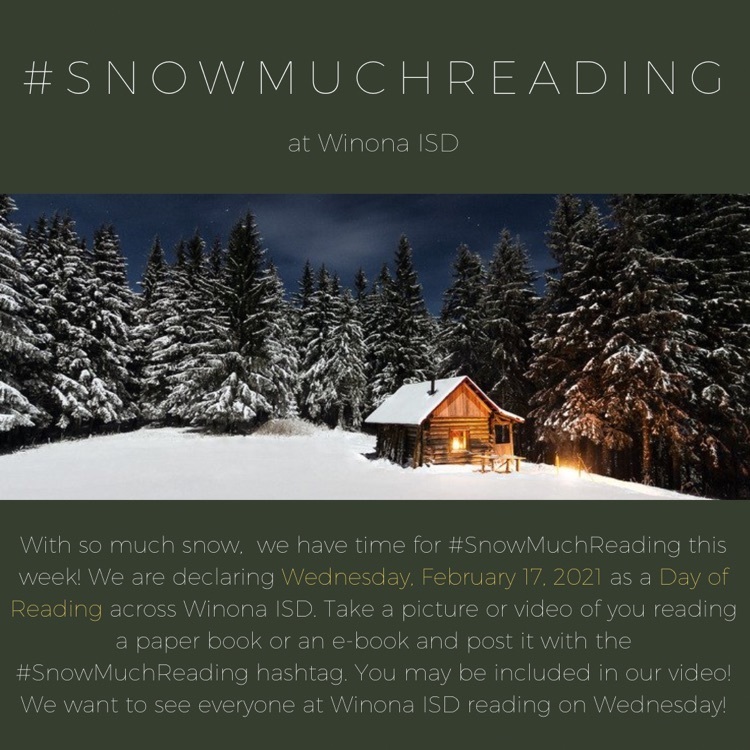 There is #SnowMuchReading at Winona ISD today! Be sure to share your pictures with the hashtag. You might be chosen to be in our video!