The Wildcat Powerlifting meet is underway!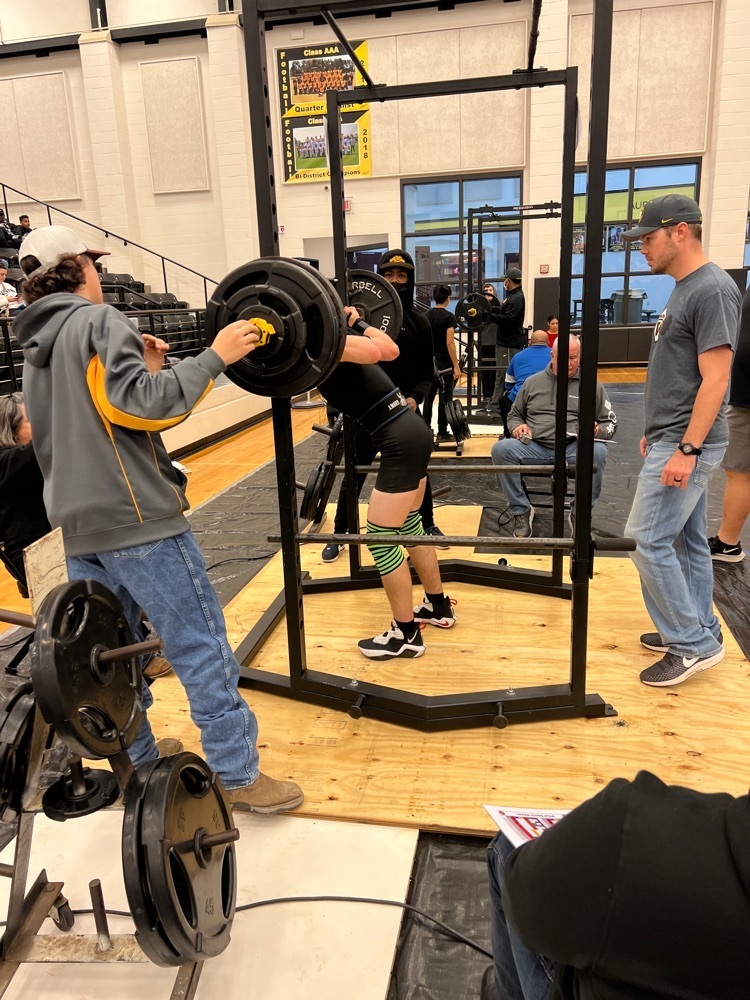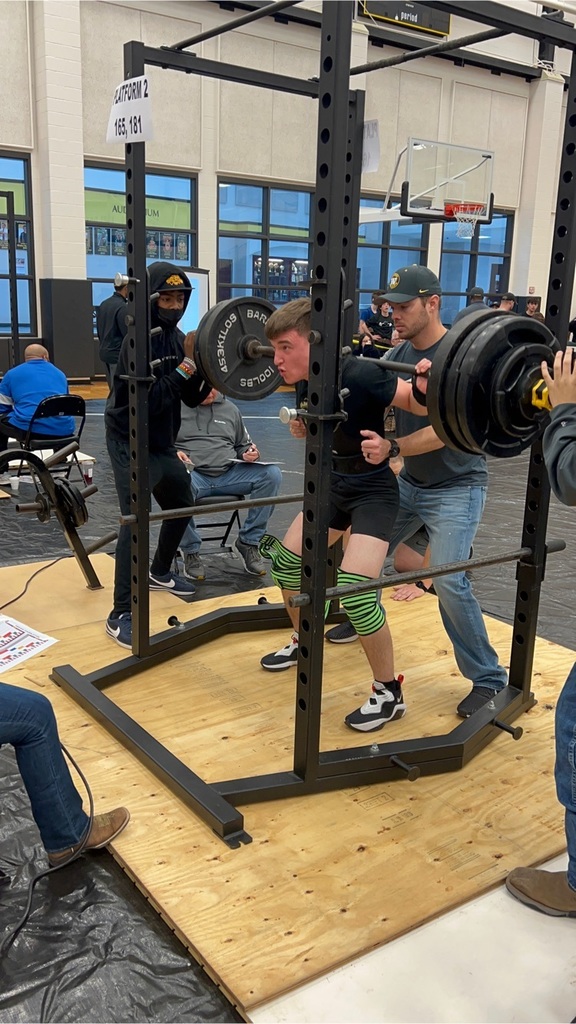 After driving the roads this morning, Winona ISD will have a normal start time today 2/24. We want to thank Mr. Marsh and Transportation for their help in checking road condition. As forecasted the worst part of the bad weather is West of our area. Stay safe, please allow extra travel times for the wet road conditions. Any changes will be announced through the website, email, and local news channels.

We are monitoring the weather very closely, stay tuned for updates.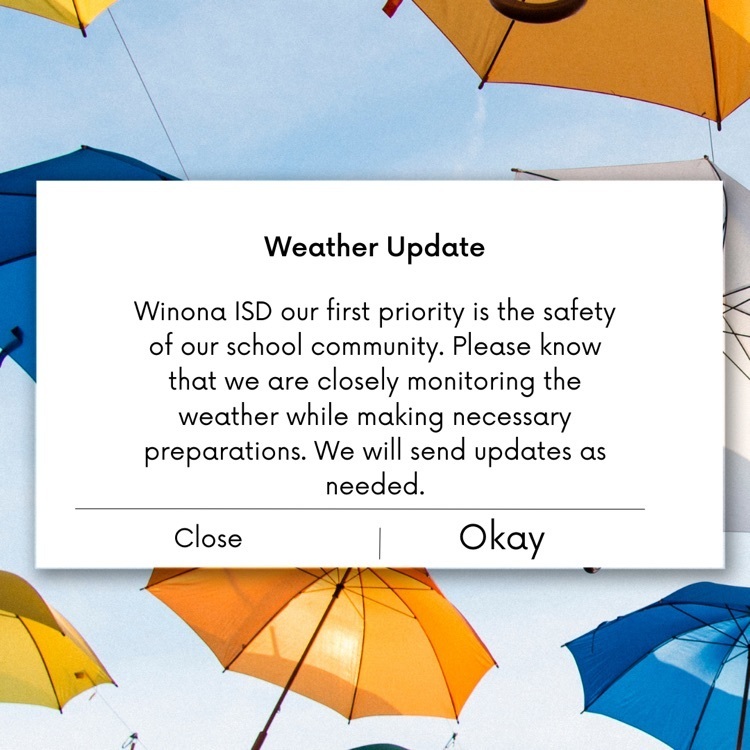 No School Monday, February 21, 2022!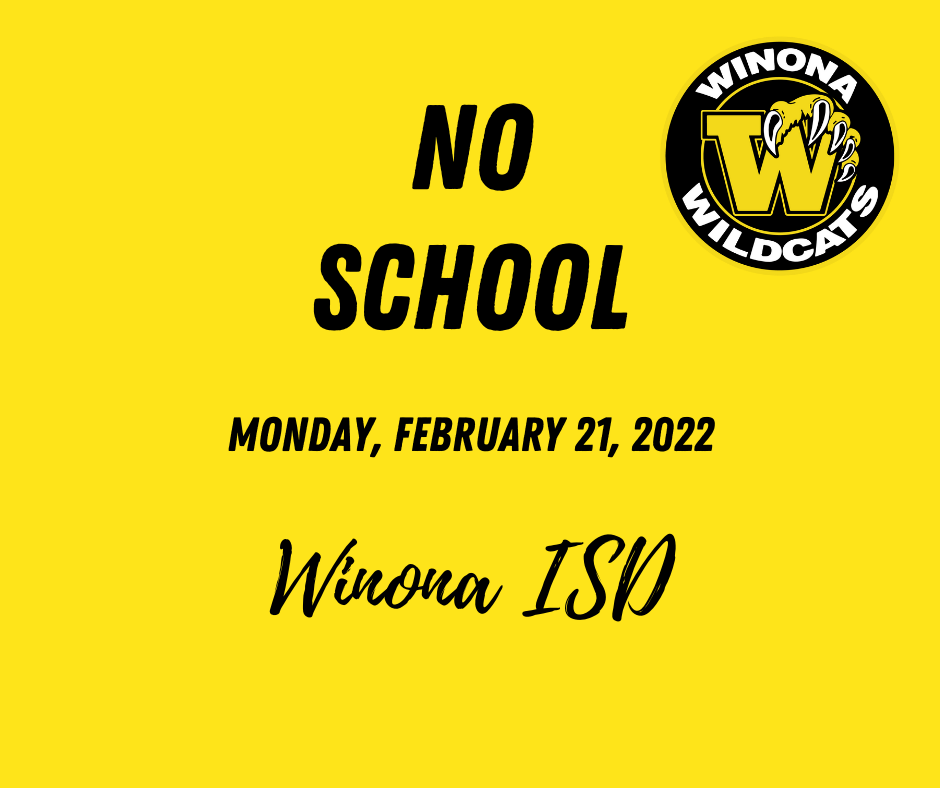 Winona ISD sends our deepest thoughts and sympathies to Lindale ISD and Big Sandy ISD during their time of healing.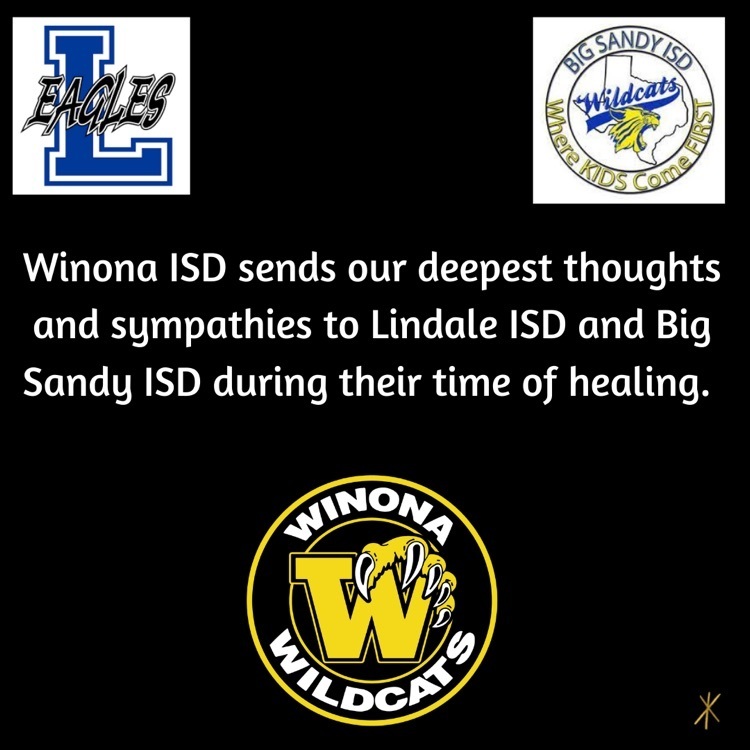 We lift up the Alto Yellow Jacket family and pray for strength during this difficult time of bereavement. Winona ISD is praying for you.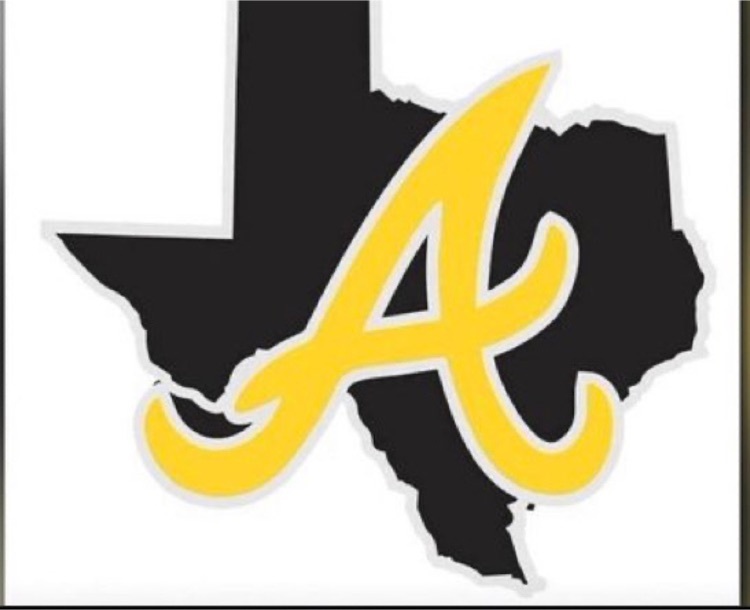 WEATHER CLOSURE: All campuses of WISD will be closed Friday (Feb. 4th) due to the threat of icy road conditions early tomorrow morning. Classes will resume on Monday (Feb. 7th). Stay safe.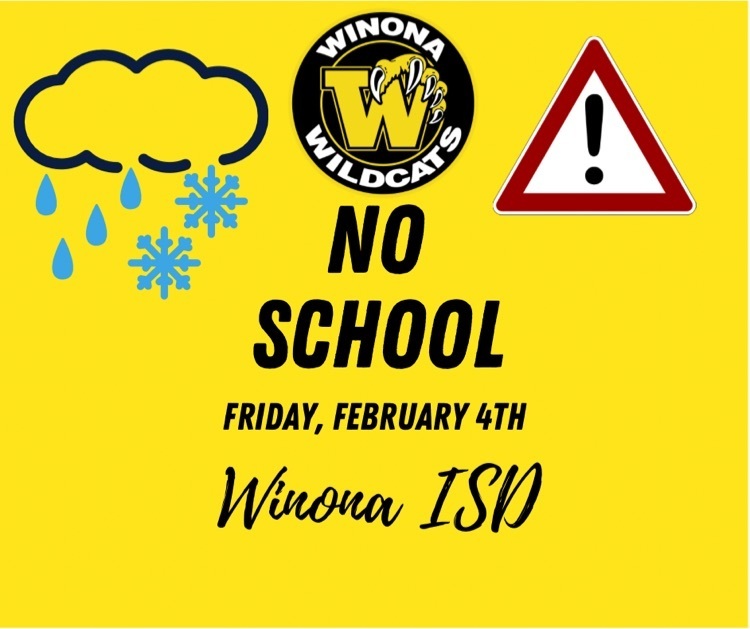 All classes canceled Feb. 3rd.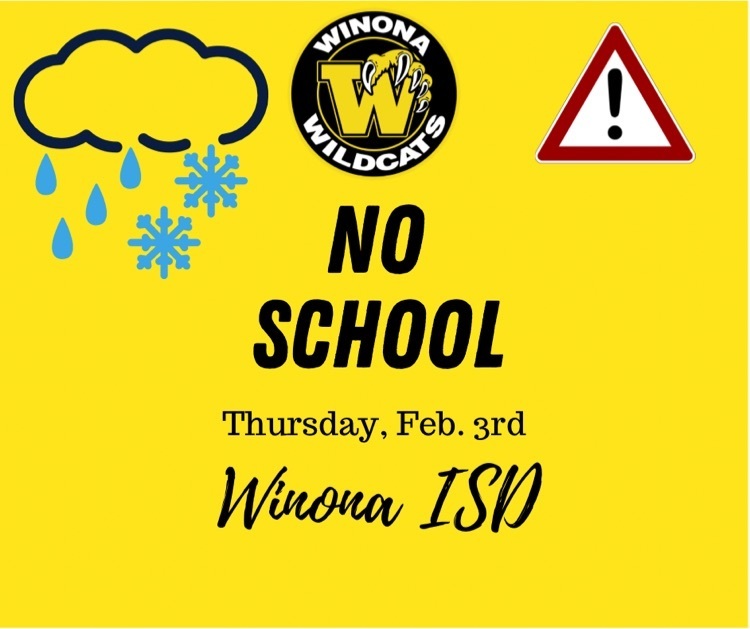 Today, we honor the life and Legacy of Dr. Martin Luther King Jr.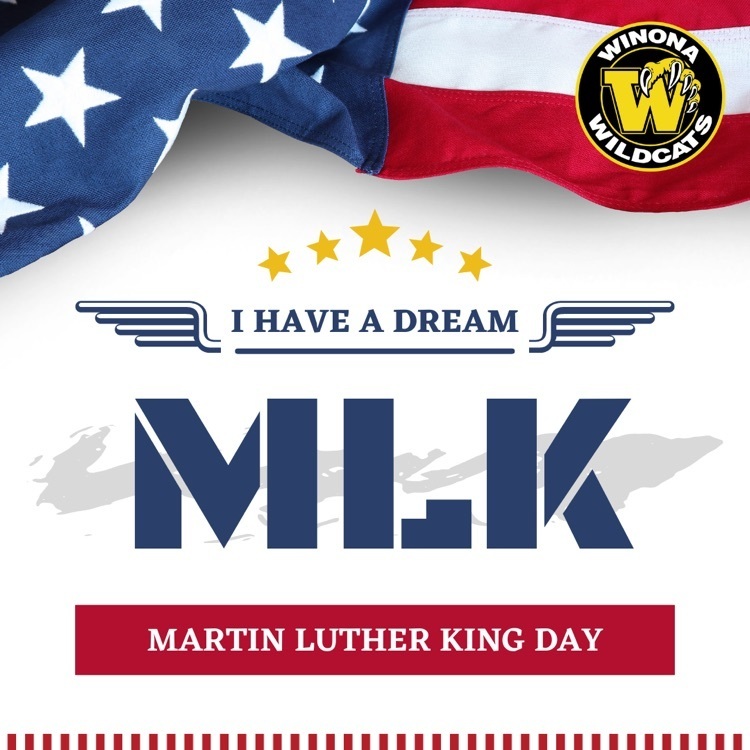 Winona ISD will be closed January 17th - 19th. All classes will resume on Thursday, January 20th.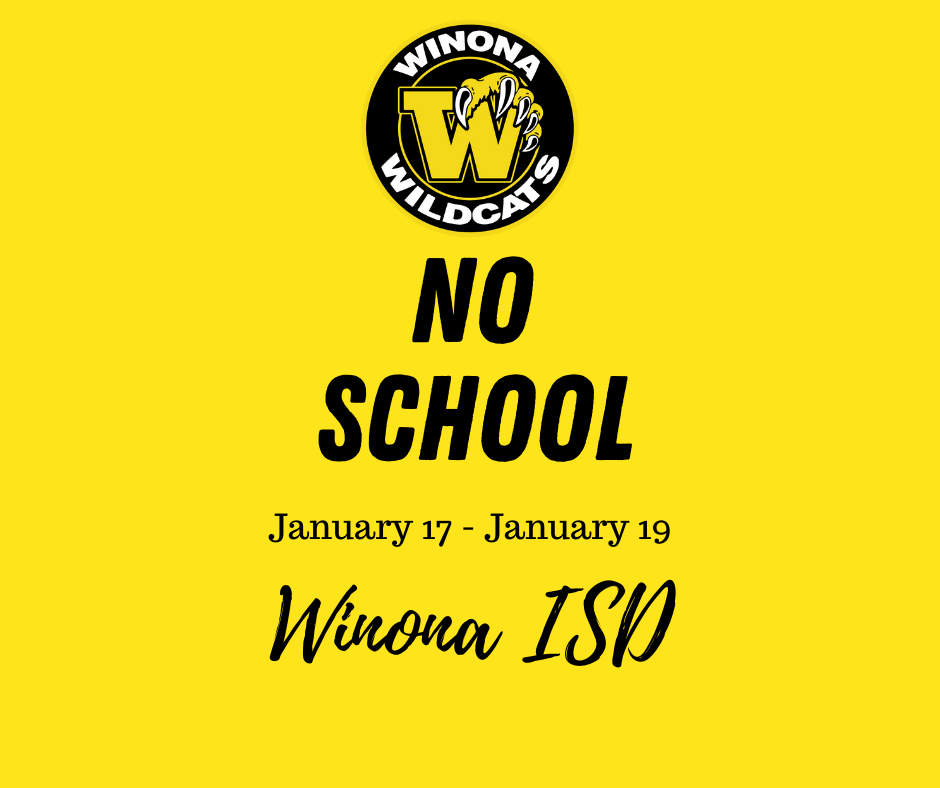 January is School Board Recognition Month and Winona ISD is celebrating our trustees for their dedication and commitment to our students and staff. We look forward to highlighting each of these seven individuals this month!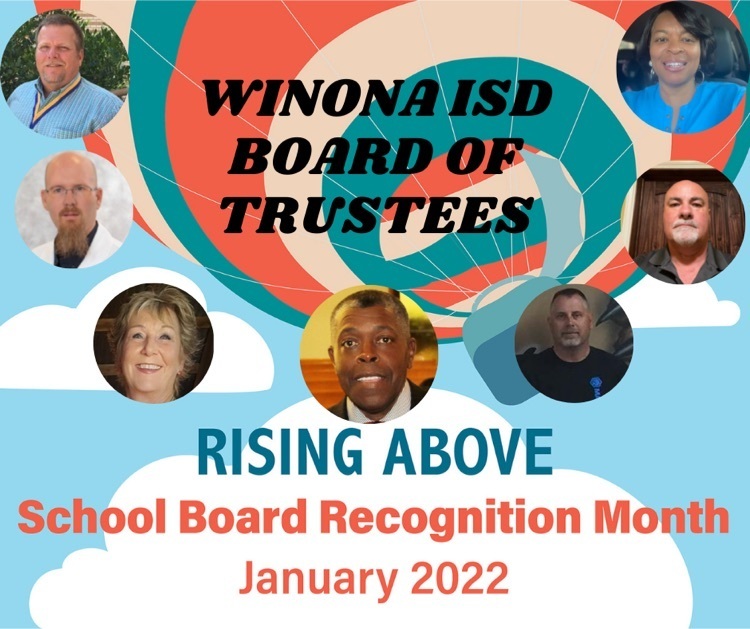 We hope you and your family have had a wonderful holiday season. Classes resume Wednesday, January 5th.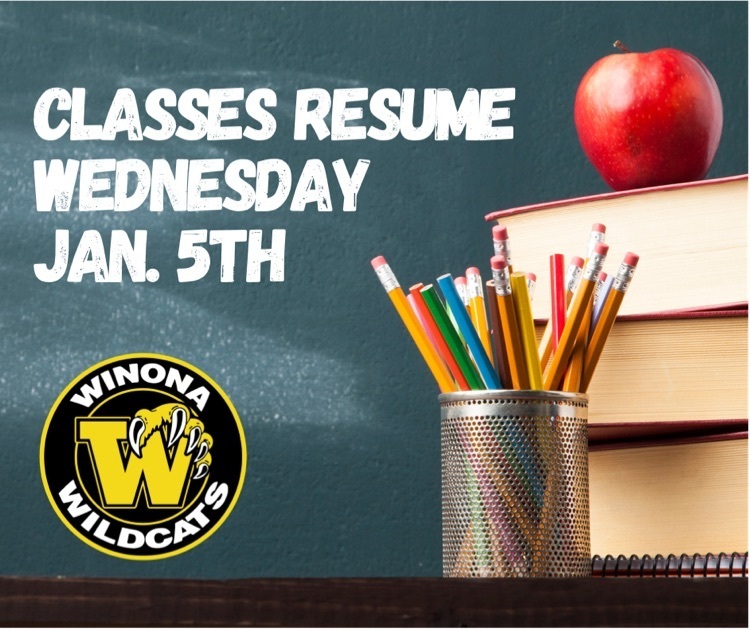 As we celebrate our favorite time of year, we send you and your loved ones well wishes and hope your holiday season is full of love and cheer.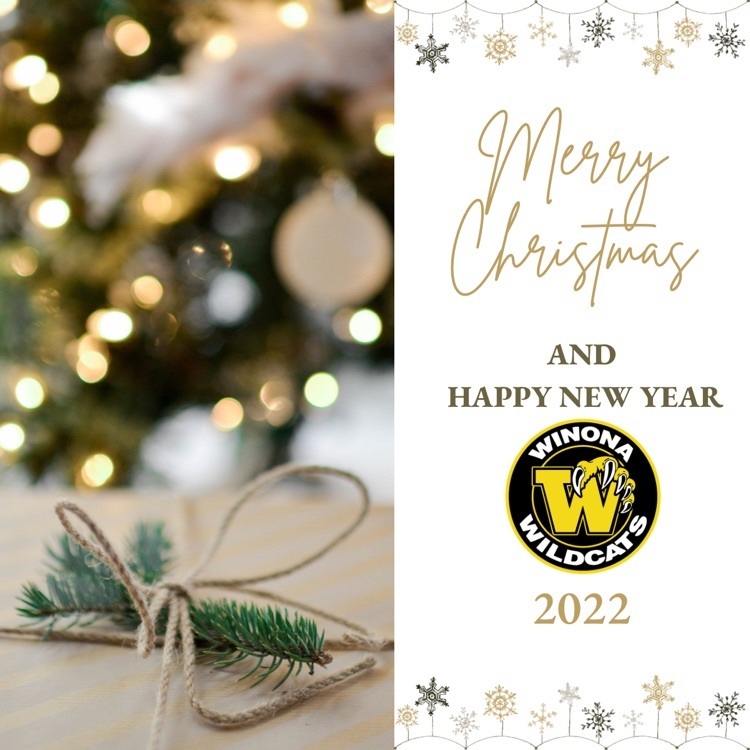 Enjoy your break Winona ISD!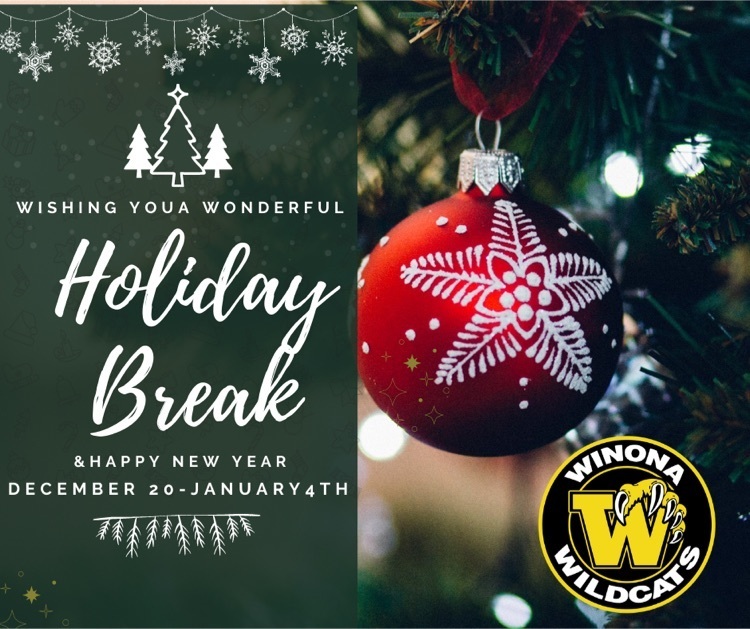 Happy Holidays! Remember early release on Friday, 12/17.

Invite a Veteran!!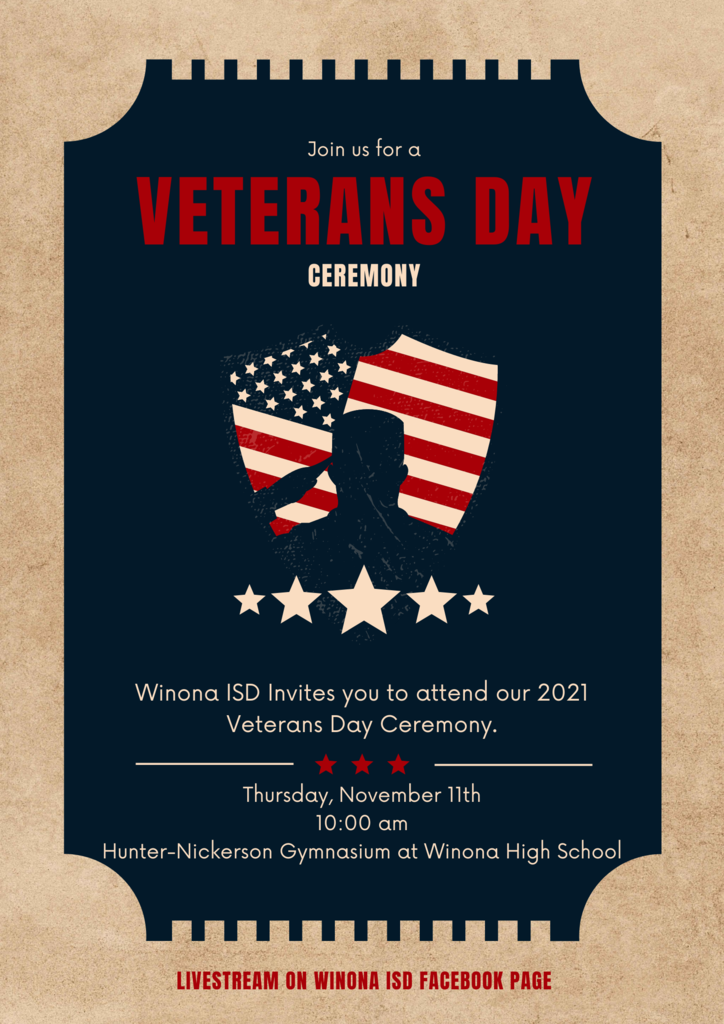 Don't forget to set your clocks back 1 hour!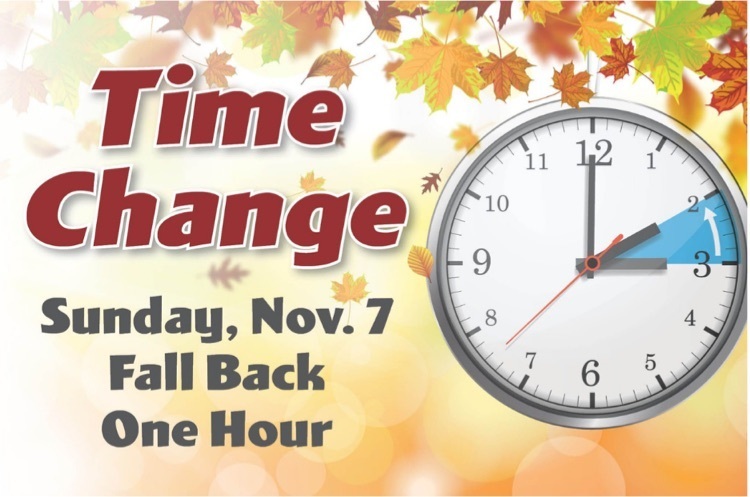 Students, enjoy your day off Monday, Nov. 1st.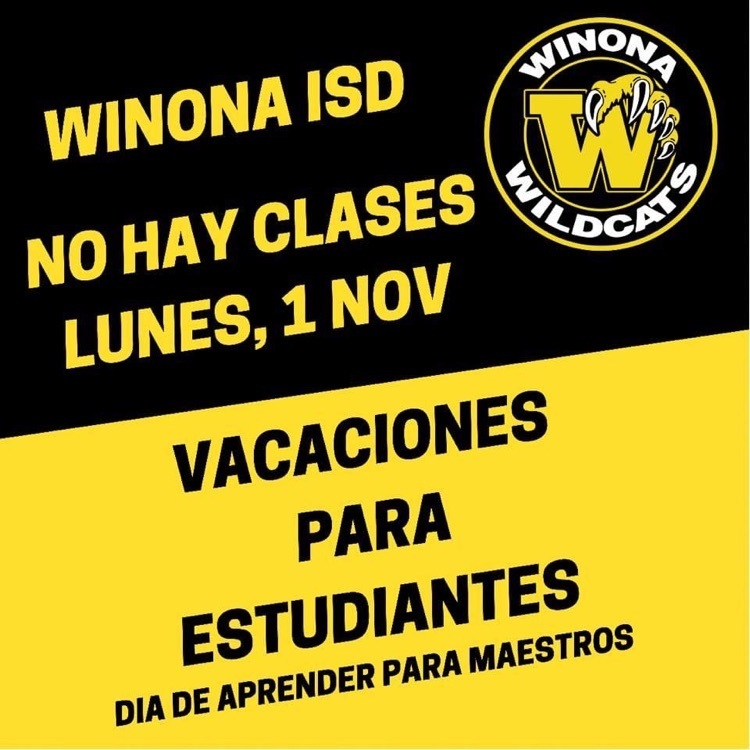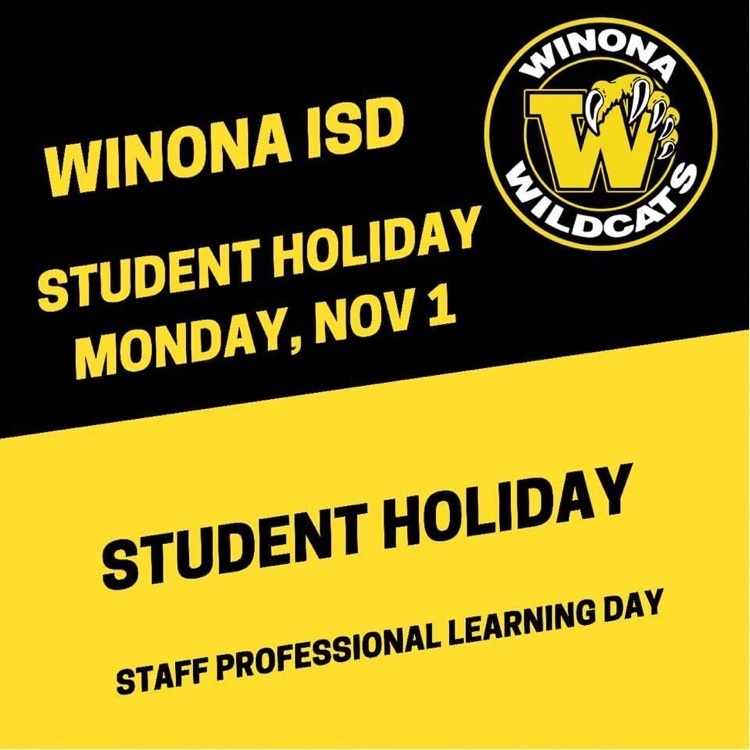 Students will be released at 12:30 and buses will run at 1 o'clock. We will have an early release today 10/29. As of 10 AM SWEPCO has not fixed the power issues. Tendremos un lanzamiento anticipado hoy 29/10/29. A partir de las 10 a.m. SWEPCO no ha solucionado los problemas de energía.

Tonight's performance of the Wizard of Oz has been cancelled due to power issues. We hope to see you at either tomorrow's or Saturdays performances!